Χώρα παραγωγής:

Mexico
A Highland's tequila (Arandas) made using piñas cooked in small brick ovens and then crushed by mechanical mill. Fermentation lasts 3 days in a 6,000 litre tank. The fermented juice is double distilled in a small copper pot still and rested in stainless steel tanks for 45 days prior to bottling.


Αξιολόγηση
Η γευσιγνωσία έγινε στις 23/04/2014
Μύτη:
Herbal cement, vanilla, pastry, orange zest and white pepper spice with faint lavender.
Στόμα:
Sweet agave, cracked black pepper spice, lavender and citrus.
Επίγευση:
Black pepper spice and lingering honeyed agave.
Product Information
Barcode UPC: 7 502220 030049 B
Bottle Size: 700 ml
Closure: Natural cork stopper

Περισσότερα για το Herencia Mexicana Blanco
Οι κατηγοριοποιήσεις και τα είδη της τεκίλας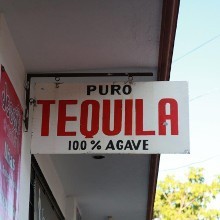 Οι βασικές κατηγοριοποιήσεις της τεκίλας είναι δύο: Οι mixto και οι 100% agave. Αυτές οι δύο