Buy direct from
The Whisky Exchange
Bottle size: 70cl

Χώρα παραγωγής:

Peru
Produced from wine resulting from the fermentation of 100% Italia grapes from the Ica Valley, BarSol Italia is distilled in small batches using classic pisco pot distillation and is distilled to bottle proof with neither water or any other ingredients added after distillation.
Αξιολόγηση
Η γευσιγνωσία έγινε στις 27/06/2015
Μύτη:
Wonderfully floral with rose petal and honeysuckle blossom, melon, kiwi, blackcurrant jam, dried mango, pastry and doughy bread with mild black pepper spice.
Στόμα:
Jammy blackberry, blackcurrant, ripe pineapple and honeysuckle blossom with faint rose petal and black pepper spice.
Επίγευση:
Raspberry and blackberry jam and black pepper spice with faint honeysuckle blossom and rose petal.
Συνολική αίσθηση:
Incredibly aromatic and floral with honeysuckle blossom and rose petal. Red berry fruit and enlivening black pepper spice. Fabulous in cocktails.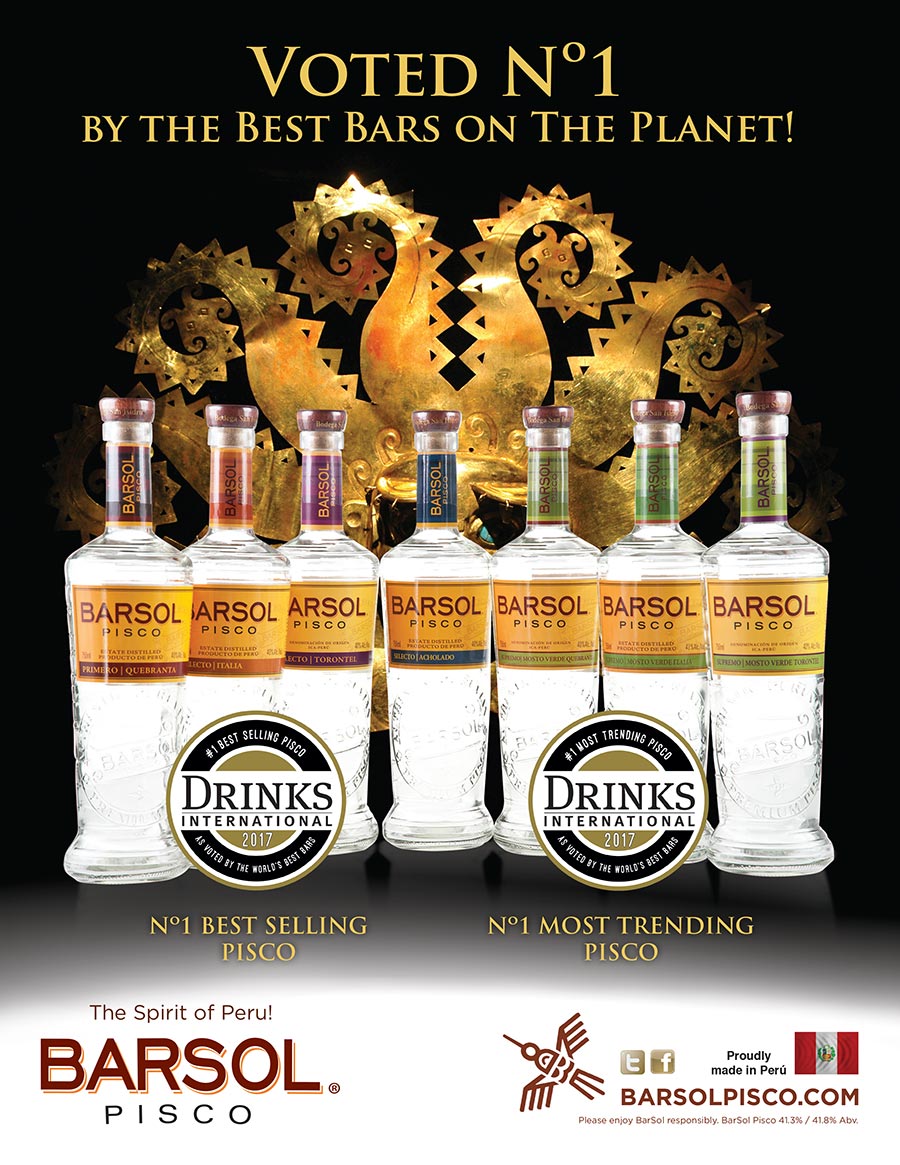 Buy direct from
The Whisky Exchange
Bottle size: 70cl

Product Information
Closure: Natural cork stopper

Περισσότερα για το BarSol Italia Pisco