Anniversary of the start of the coronavirus outbreak
Anniversary of the start of the coronavirus outbreak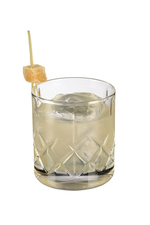 So we are drinking a...
A day cemented firmly on the global psyche thanks (or not!) to the coronavirus outbreak that saw the world shut its doors for much of the following year. The 17th of November 2019 marks the first case of the virus, traced to a 55-year-old man in the Hubei Province, China.
But rather than dwell on the horrific consequences of the disease, we thought we'd focus on some of the positives to come from the pandemic.
Many actually enjoyed the lockdown! Gone were the diaries full of social commitments – instead folk had time to focus on the important things; health, spending time with their families and developing new skills and interests.
Most lost the daily commute. No more being stuck underneath someone's armpit on the tube/metro. Covid brought us hybrid working, the daily drudgery of sitting on a packed train or on a motorway was swapped for working on the dining room table, even if it's just a few days a week.
We marvelled at the incredible speed and intelligence of our scientific community. Not ever have life-saving vaccines been developed so fast, and this pace and agility continue to help fast-track other vaccines. Science became sexy.

We lived in a cleaner world (if only short-term). Lockdown gave nature a break – factories closed, road traffic significantly reduced, and planes stayed firmly on runways. The natural world breathed a sigh of relief and we thought about the impact we were having on our surroundings.
The Pandemic gave people the time to explore new hobbies and with bars closed people started mixing cocktails at home. This is a trend that has continued to grow, along with home entertaining in general. So we're drinking the hundreds of thousands of home cocktail enthusiasts, and the scientists developing the vaccines that enable us to also enjoy cocktails in the atmosphere of a busy bar, with a cocktail named after one of the first miracle cures, a Penicillin, one of our Anti-pandemic Cocktails.
Martin Scorsese's birthday
One of the world's most influential directors, the man behind Goodfellas, Raging Bull, The Last Temptation of Christ, The Wolf of Wall Street and, of course, Casino, was born in Queens, New York City, on this day in 1942.
A few things you didn't know about the great man? A one-time altar boy, he entered a seminary to train to become a priest before starting his movie career with schlockmeister Roger Corman. He directed Michael Jackson's Bad video, has worked with Robert de Niro on no fewer than eight films and, of course, is the subject of the charming ode by art-rockers King Missile that begins "He makes the best fucking films".
Happy birthday, Mr Scorsese. We are sipping a Casino in your honour.