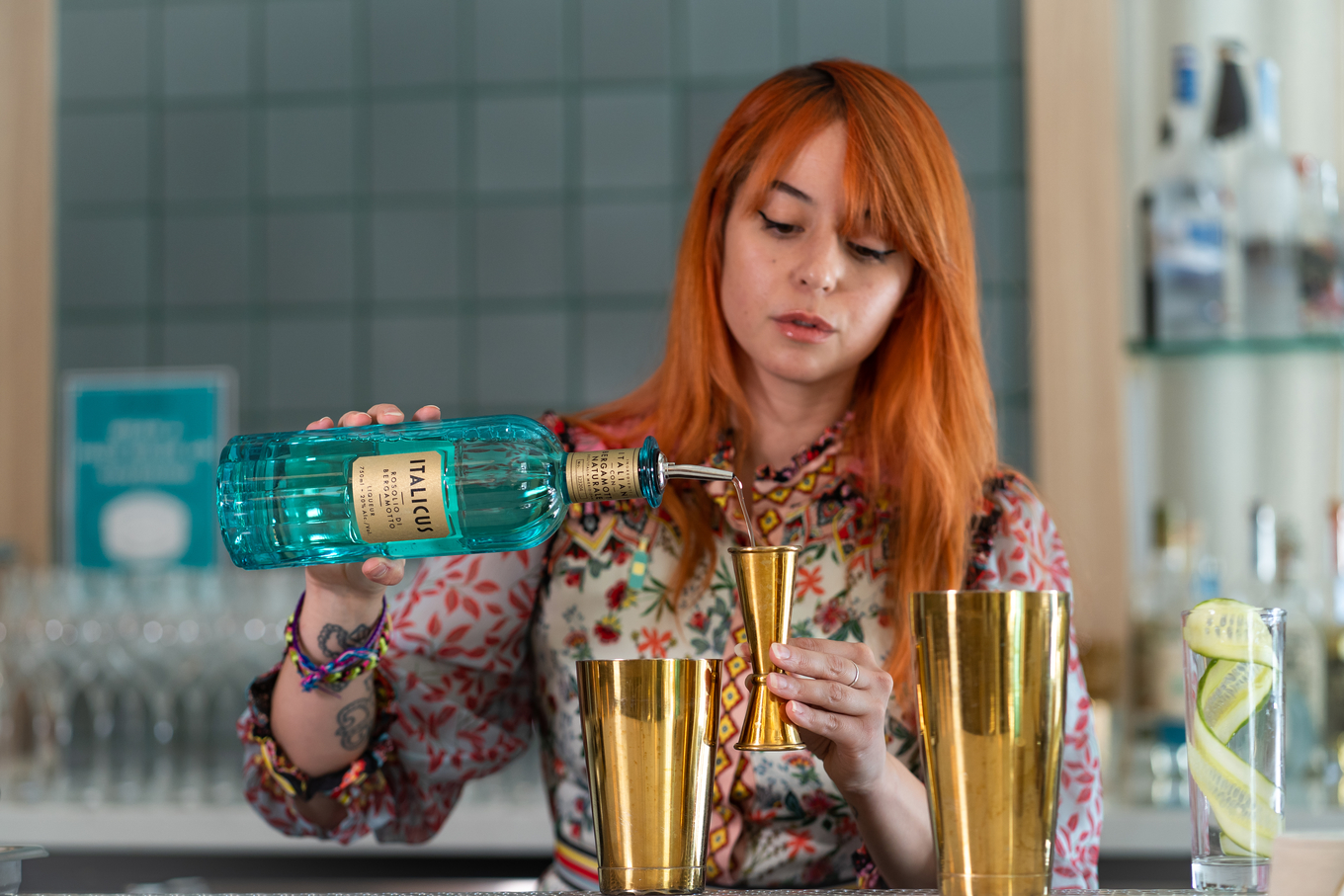 Ivonne Moy, La Strega
I am originally from Miami, and have lived in LA, Boston, and NYC before moving to LV.I studied fashion and love the art scene. On my spare time I enjoy teaching hot barre and cycle classes at Trufusion.
The health and wellness industry are a big part of my life. I have had the privilege to work for amazing people in the industry at NoMad in NYC and LV, Bar Goto, and Eleven Madison Park before joining the team at La Strega as the AGM. I love the cocktail culture and the creativity it brings. I have two cats (My babies Mochi, and Pablo Escobar) I am a plant witch
Gloria
Created by Ivonne Moy at La Strega

1 ½ oz Italicus
½ oz cucumber juice
½ oz watermelon juice
½ oz watermelon shrub
¼ oz cane syrup
Top with Eviltwin Brewing NOMADer Weisse Beer
Method:
Combine ingredients in shaker tin with ice. Shake. Strain over fresh ice. Top with Weisse Beer. Garnish with cucumber ribbon.
Inspiration:
Ivonne was inspired by her time at NOMAD. She had this opportunity where her and some of her colleagues went to the Hamptons, NY to create cocktails. Inspired by the trip she created a cocktail for the NOMAD program. In turn, she created a variation of that cocktail at La Strega but kept a little of that NOMAD touch, she used the NOMADer Weisse to top it off. They like to name some of their cocktails after strong women.
They were delighted to hear that their Italicus cocktail (Gloria) had a personal tie to Italicus and its creator. Chef Gina's muse is Italy and has worked with names like Michael Mina and Scott Conant before opening her own place. The sign on the door reads "Manname a lu nocio e Benevento" (Carry me to the walnut tree of Benevento). Paying their respects to the powerful witches of Benevento and their nocturnal meetings on Saturdays and Sundays under the big walnut tree.