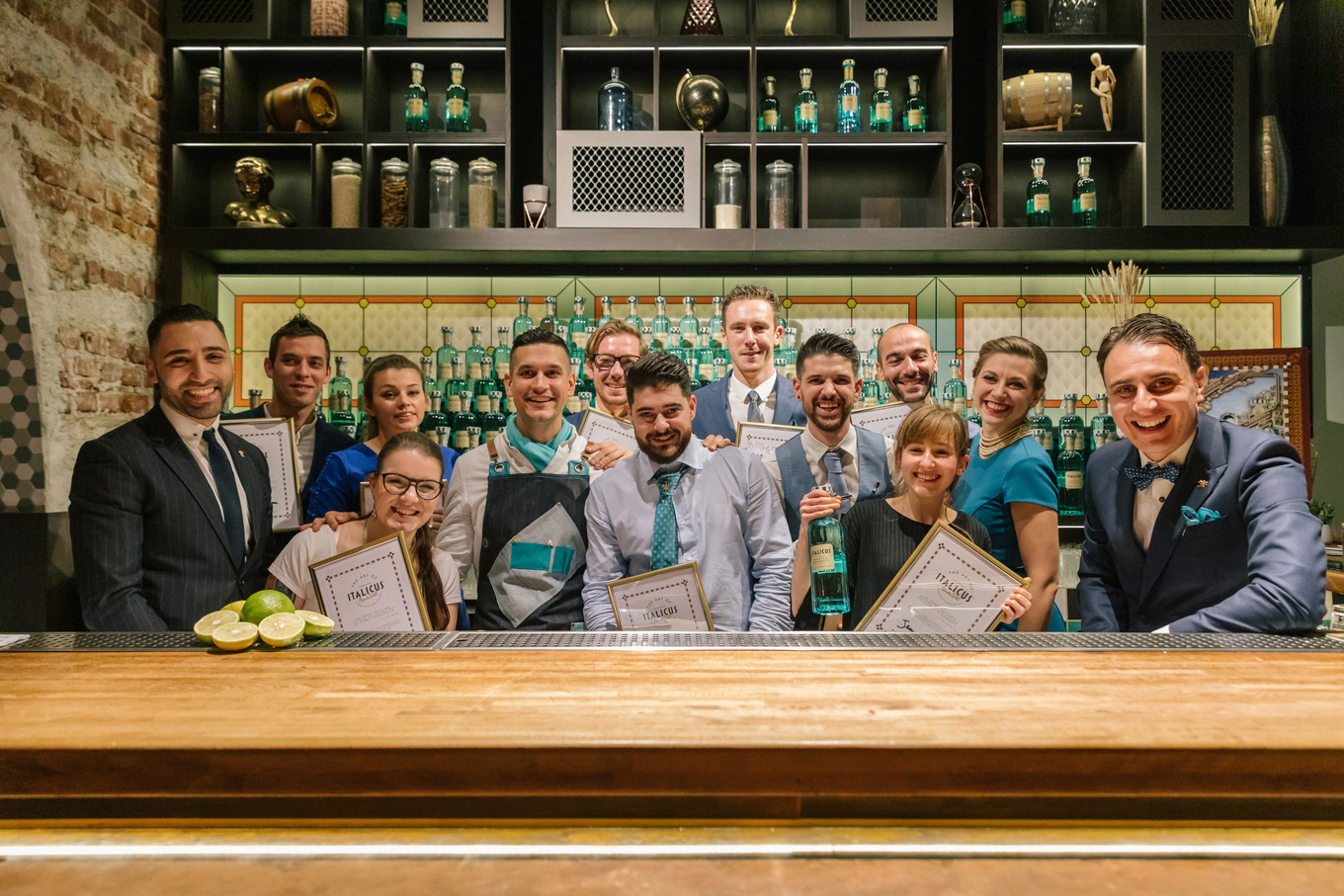 Art of Italicus Aperitivo Challenge 2018
Words by Paloma Alos
Photography by Andrea di Lorenzo
The inaugural Art of Italicus Aperitivo Challenge winner was crowned in Milan on 12th November. Johan Evers from Sweden presented his artistic marriage of ingredients in the form of his cocktail, Bergamia.
Italicus Rosolio Di Bergamotto, launched in 2016 by Giuseppe Gallo, is inspired by traditional Italian Rosolio liqueurs. This bergamot flavoured aperitivo has proved a delicious addition to the cocktail scene and its presentation has made it perhaps one of the most desirable bottles to hit the back bar.
It is this level of distinctiveness and attention to detail which inspired the idea behind Italicus' first cocktail competition. The challenge was to reflect the brand's passion for Italian art and design by challenging bartenders to create their own artistic cocktail creation. With over 1,000 entries, the concept certainly proved popular and led to national competitions. After winning their national heats, ten finalists progressed to the global final in Milan where they competed for the title of Italicus Bar Artist of the Year 2018, and work experience at the American Bar at The Savoy.
The competition was hosted by Italicus Brand Ambassadors, Luca Missaglia and Hayley Forest, and with a warm welcome to the competitors and watching audience they kicked off proceedings. Settling in to my place at the bar I looked forward to an afternoon of tasty drinks and a promise of artistic presentations with my fellow judges, Alex Kratena and Giuseppe Gallo.
And the competitors didn't disappoint. With far reaching inspirations behind each drink, the very first Art of Italicus Aperitivo Challenge delivered a collection of creative cocktails, each with a meaningful story.
Saluticus to all the competitors!
Winner and runners-up
Johan Evers: Italicus Bar Artist of the Year 2018, from Penny & Bill, Stockholm, Sweden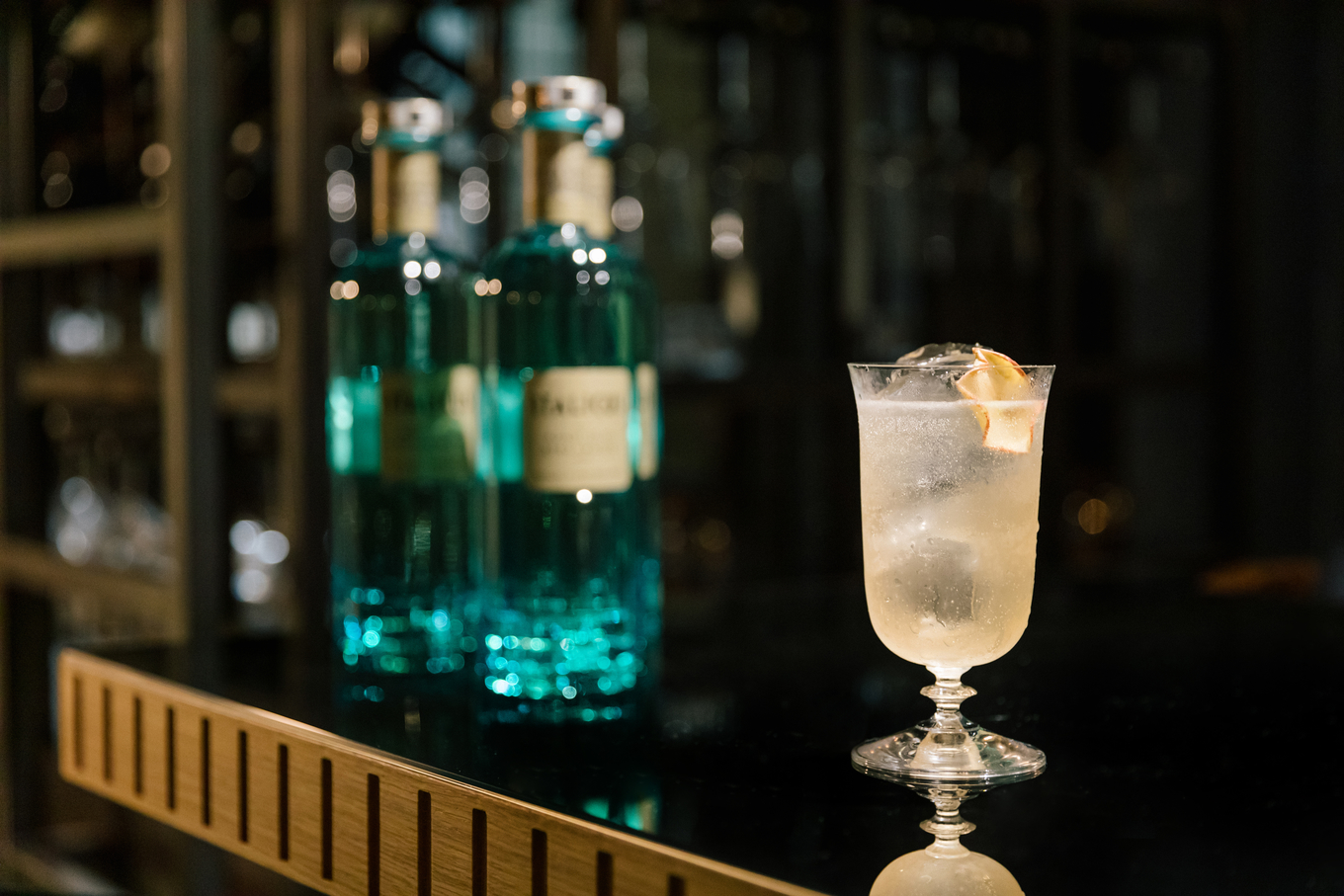 Bergamia
Johan's winning cocktail was inspired by the art form of marriage. As he says "Marriage can be defined in two different ways; holy matrimony between two people and the combination of elements. This combination of elements is what we do every single day in our bar, we talk to people, we interact, we drink, we make cocktails. The combination of elements, isn't that the perfect description of a cocktail."
30 ml Italicus Rosolio Di Bergamotto
20 ml Ambrato vermouth
10 ml Bittered apple reduction
10 ml Lime juice
60 ml Prosecco
Garnish: Dehydrated apple & flower
Bittered apple reduction:
Made from flat prosecco, left over apples, bitter spice, touch of amaro, water, sugar.
Jérémy Lauilhe: 2nd place, from Mojo, Dax, France

French Art Aperitivo
Jérémy took second place, inspired by the Italicus bottle, "bringing together Italian art with a little bit of French style". The glassware says it all...a homemade coupette glass created from the Italicus bottle.
40 ml Italicus Rosolio Di Bergamotto
30 ml Vermouth Extra Dry
10 ml Gentian shrub
2 barspoons capers brine
2 dashes cardamom bitters
Erica Rossi: 3rd place, from Trani Bar, Rovigo, Italy

Adagio
Erica's drink was inspired by a desire to create a simple, elegant and Italian drink, with a strong connection to music. Literally bringing her concept alive was her very own 'orchestra' of Debra and Curt on flute and violin, who gave a beautiful musical rendition as Erica made her cocktail. A memorable presentation!
40 ml Italicus Rosolio Di Bergamotto
30 ml Sparkling dry marsala
15 ml Cordial 'Fiori di Tiglio'
20 ml Juice of Amalfi lemon
Vapor of morning dew elixir
Finalists
The other seven competitors and their Italicus recipes in the running order on the day - their names pulled from a hat.


Andrea Melis
From Blue Bar at The Berkeley, London, UK
The Stolen Bike
Inspired by the 1950s movie Ladri di Biciclette (Bicycle Thieves)
35 ml Italicus Rosolio Di Bergamotto
25 ml Chardonnay
20 ml Coconut whey cordial
3 dashes Gentian bitters
Top with soda water
Janneke Koorn
From Noc Noc & Dr. Rotterdam, Rotterdam, Netherlands
Phi
Inspired by the ever so clever Fibonacci Sequence and Golden Ratio
55 ml Italicus Rosolio Di Bergamotto
34 ml Rosa Aperitif wine
21 ml Lemon juice
13 ml Gentian liquor
Daniel Pappa
From Paradiso, Barcelona, Spain
Espressioni
Inspired by a childhood memory of a foggy forest
50 ml Italicus Rosolio Di Bergamotto
12.5 ml Beetroot juice
25 ml Citric acid
0.5 ml Modena balsamic vinegar
15 ml Salted Islay scotch whisky
George Pachretziz
From Amantes Amantes, Athens, Greece
Bacchus
Inspired by Greek tradition and culture
30 ml Italicus Rosolio Di Bergamotto
45 ml Homemade vermouth
Top with Keffir grains fermented soda
Ferenc Haraszti
From Boutiq'Bar, Budapest, Hungary
Serpent of Italicus
Inspired by bringing together art and aperitivo and creating a circle between Italicus, the painter, the guest and the bartender.
40 ml Italicus Rosolio Di Bergamotto
40 ml Decarbonated prosecco
15 ml Lemon juice
6 ml Oleo saccharum
1.5 ml Olive oil
Julia Rahn
From Roomers Bar, Frankfurt, Germany
Adele
Inspired by the painting 'Adele Bloch-Bauer I' or 'Lady in Gold'
40 ml Italicus Rosolio Di Bergamotto
10 ml Dry vermouth
15 ml Watermelon & camomile shrub
10 ml Lemon juice
Top with soda water
Jovan Popovac
From Dezman Minibar, Zagreb, Croatia
L'Arte Della Bellezza
Inspired by the spontaneity of art and using all Italian ingredients.
40 ml Italicus Rosolio Di Bergamotto
20 ml Americano Aperitif
15 ml Grappa