Production

Girolamo Luxardo SpA

Status:

Operational

Established:

1821

Visitor Policy:

Not generally accessible

Tel:

+39 (0)49 99 34 811

Website: Girolamo Luxardo SpA Address:

Via Romana 42, Torreglia, Padova, 35038
Production
Crafting Luxardo's flagship Maraschino liqueur starts with sourcing the best quality Marasca cherries which come from the family's own orchards and trusted third-party growers. Luxardo owns over 30,000 Marasca cherry trees, on its estate which stretches from its home in Padua to the nearby Torreglian hills.
Firstly, the juice is separated from the solid part of the cherries by pressing. It is mostly the solid part of the cherries that is used to make the liqueur and this is infused with alcohol, along with the leaves, branches, stems, stones and skin. It is the use of this material rather than simply juice that gives Luxardo Maraschino its unique and complex taste – floral with fresh cut herbs.
This infusion, along with some of the juice is matured in large Larch wood vats for 2 years. The Larch has a lot of tannins and pores and helps the flavours to amalgamate and the alcohol to extract all the flavours from the leaves, branches and cherries.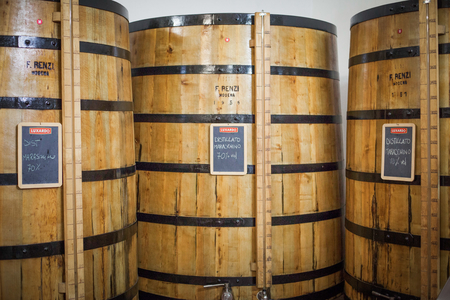 After 2 years this infusion, both liquid and the solid parts, is distilled using traditional batch operated pot stills over an eight hour distillation period. The heads, the most volatile part of the distillation are separated, as are oily tails to capture the precious heart of the run.
The distillate is rested for a year-and-a-half to two years in Finnish ash wood vats, a white wood that doesn't have as much tannins as the Larch and doesn't release flavour, colour or aroma. Finnish ash helps to oxidate the product and mellow the alcohol and flavours. Then at the end the distillate is blended with sugar and water.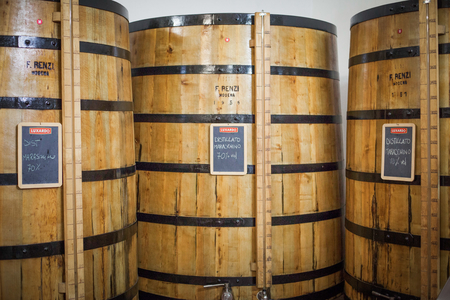 Finally the liqueur is bottled - bottles that are still wrapped in plaited straw by hand.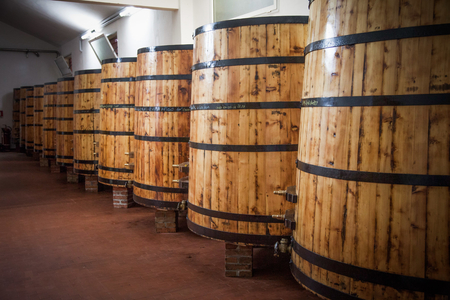 Girolamo Luxardo SpA
Status:
Operational
Established:
1821
Visitor Policy:
Not generally accessible
Tel:
+39 (0)49 99 34 811
Website:
Girolamo Luxardo SpA
Address:
Via Romana 42, Torreglia, Padova, 35038