Difford's Daiquiri Bitters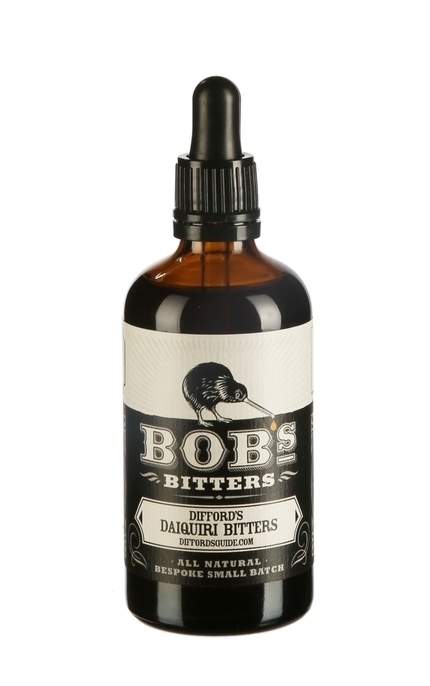 Buy direct from
The Whisky Exchange
Bottle size: 10cl

Envelhecimento: Sem declaração de idade
Produzido por:

United Kingdom
We're passionate about Daiquiris and so we challenged our mate Bob 'The Bitters' to create this cocktail elixir flavoured with caramelised pineapple, peppermint, spearmint and other secret aromatic ingredients, designed to lift a Natural Daiquiri. Just add 4 drops.
Avaliação e degustação
Experimentado em 30/11/2018
Aparência:
(Batch No.1, best before Nov 2022) Clear, golden amber.
Aroma:
Very aromatic with roasted overripe pineapple and spearmint.
Sabor:
Bitter (obviously) but not as bitter as you might expect - these bitters are bittersweet rather than simply bitter. Rich roasted pineapple with fresh fragrant mint and complex herbal and rooty bitterness.
Aftertaste:
Roasted pineapple with long lingering bitter minty notes.
No geral:
It took Bob months of trial samples before he arrived at these delicious bitters which do indeed add an extra layer of complementary complexity to a Daiquiri. Remember, "drop or dash, sip and donate."
Buy direct from
The Whisky Exchange
Bottle size: 10cl

Product Information
Barcode UPC: 5060372430015
Bottle Size: 100 ml
Closure: Screw with pipette

Allergens and Additives
Contains Nuts

Mais sobre Difford's Daiquiri Bitters
Bitters – Daiquiri & Margarita Bitters
With the cocktail renaissance came bartenders rediscovery of aromatic bitters, their use driven by calls for drips and dashes in dusty old books. Back