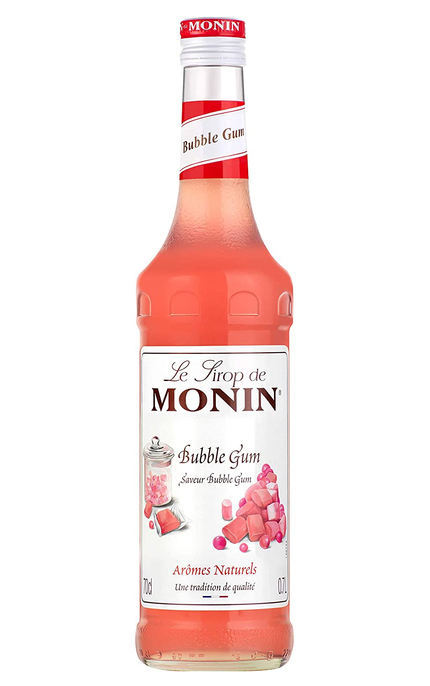 Choose your preferred shop:
Product of:

France
Monin say they were inspired to make their Bubble Gum syrup by the famous French bubble gum Malabar®. Invented in 1928 in Philadelphia, USA by Walter E Diemer at the Fleer Chewing Gum Company, bubble gum was created from a less sticky gum which stretched easily.
Review and Tasting
Sampled on 07/12/2015
Appearance:
Cloudy, vibrant pinky-red.
Aroma:
Pungent, soft hubba bubba gum.
Taste:
Pronounced sweet boiled sweets (hard candy), authentic bubble gum and candy floss.
Aftertaste:
Long bubble gum and candy floss finish.
Overall:
Should you want to make a bubble gum flavoured cocktail then this sugar syrup is perfect.
Choose your preferred shop:
Product Information
Size (ml): 700

More about Monin Bubble Gum Syrup