How to make:
SHAKE first three ingredients with ice and strain into ice-filled glass. TOP with soda or ginger ale.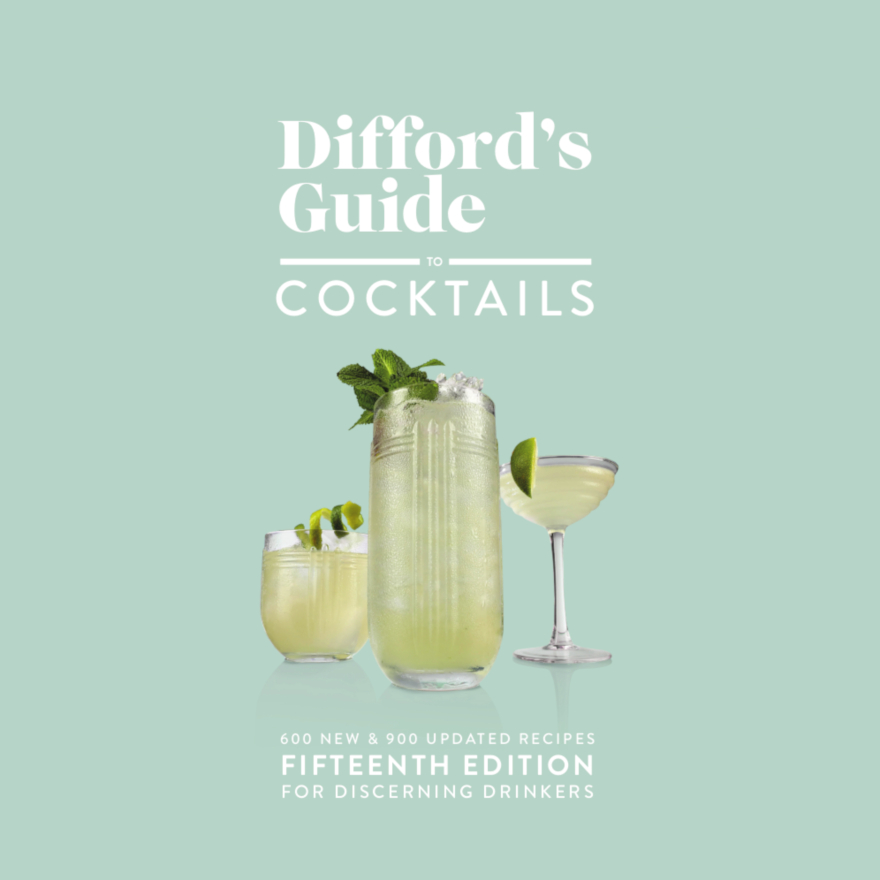 Difford's Guide to Cocktails Fifteenth Edition
Copies available: As of 29/Oct/21 we have just 31 copies of the 15th Edition left. However, our Sixteenth Edition is now available.
Buy it here
Review:
Sugar balances the citrus juice while the spirit fortifies and the carbonate lengthens.
History:
The word 'Sling' comes from the German 'schlingen', meaning 'to swallow', and Slings based on a spirit mixed with sugar and water were popularly drunk in the late 1800s.

Slings are similar to Toddies and like Toddies can be served hot. (Toddies, however, are never served cold.) The main difference between a Toddy and a Sling is that Slings are not flavoured by the addition of spices. Also, Toddies tend to be made with plain water, while Slings are charged with water, soda water or ginger ale.

The earliest known definition of 'cocktail' describes it as a bittered sling.
Nutrition:
There are approximately 151 calories in one serving of Sling (Generic Name).