Vodka's success is partly due to it being marketed from the 1940s as a clear, pure, clean spirit that will mix with anything. Accordingly, it is regarded by some as having little aroma and taste, and indeed some vodkas are very neutral. It's the subtlety of flavour that makes vodka such a versatile cocktail ingredient, fortifying, supporting and adding subtle character rather than dominating.
I prefer a vodka that, while still clean, retains some of the character of the raw ingredient it was made from and for 20+ years my preferred vodka has been Ketel One, a Dutch family-owned vodka made from wheat. Other good vodkas made from ingredients such as potato, rye grain and even rice each impart subtly different flavours to cocktails - especially obvious in a Martini.
Vodka's mixability is demonstrated by the bewildering array of over 580 vodka cocktail recipes on Difford's Guide, and that's not counting those using flavoured vodkas. To help you navigate the world of vodka cocktails follows my favourites:

Bernice
With: Vodka, lime juice, Galliano L'Autentico liqueur and sugar syrup.
We say: Best described as "a vodka Daiquiri with a hint of herbal peppermint courtesy of Galliano."

Bloody Mary
With: Vodka, yellow bell pepper, tomato juice, amontillado sherry, lemon juice, sugar syrup, celery salt, black pepper, hot pepper sauce and Worcestershire sauce.
We say: A classic Bloody Mary Cocktail with a hint of bell pepper freshness and a touch of sherry.

Boozy Suzie
With: Vodka, vermouth, Suze, grapefruit juice, bitters sugar syrup and egg white.
We say: A bittersweet gentian is prevalent and freshened with grapefruit.

Bucket List
With: Vodka, lemon juice, honey syrup and Genepi liqueur.
We say: Floral, honeyed, herbal and vodka laced.

Cosmopolitan
With: Vodka, triple sec, cranberry juice, lime juice and orange bitters.
We say: The Cosmopolitan was originally made with citrus vodka but this recipe works just as well with unflavoured vodka, and when a good quality cranberry juice is used, we prefer the simplicity of unflavoured vodka in this cocktail.

Dutch Mule
With: Vodka, genever, lime juice, Angostura bitters and ginger beer.
We say: Ginger spice invigorates this long refreshing cocktail with a splash of genever adding to the Dutch influence.

Espresso Martini
With: Vodka, espresso coffee, coffee liqueur and sugar syrup.
We say: Forget the 'Vodka Red Bull', this is the cocktail connoisseur's way of combining caffeine and vodka.

French Martini
With: Vodka, pineapple juice and black-raspberry liqueur.
We say: Raspberry and pineapple laced with vodka. Easy drinking and very fruity.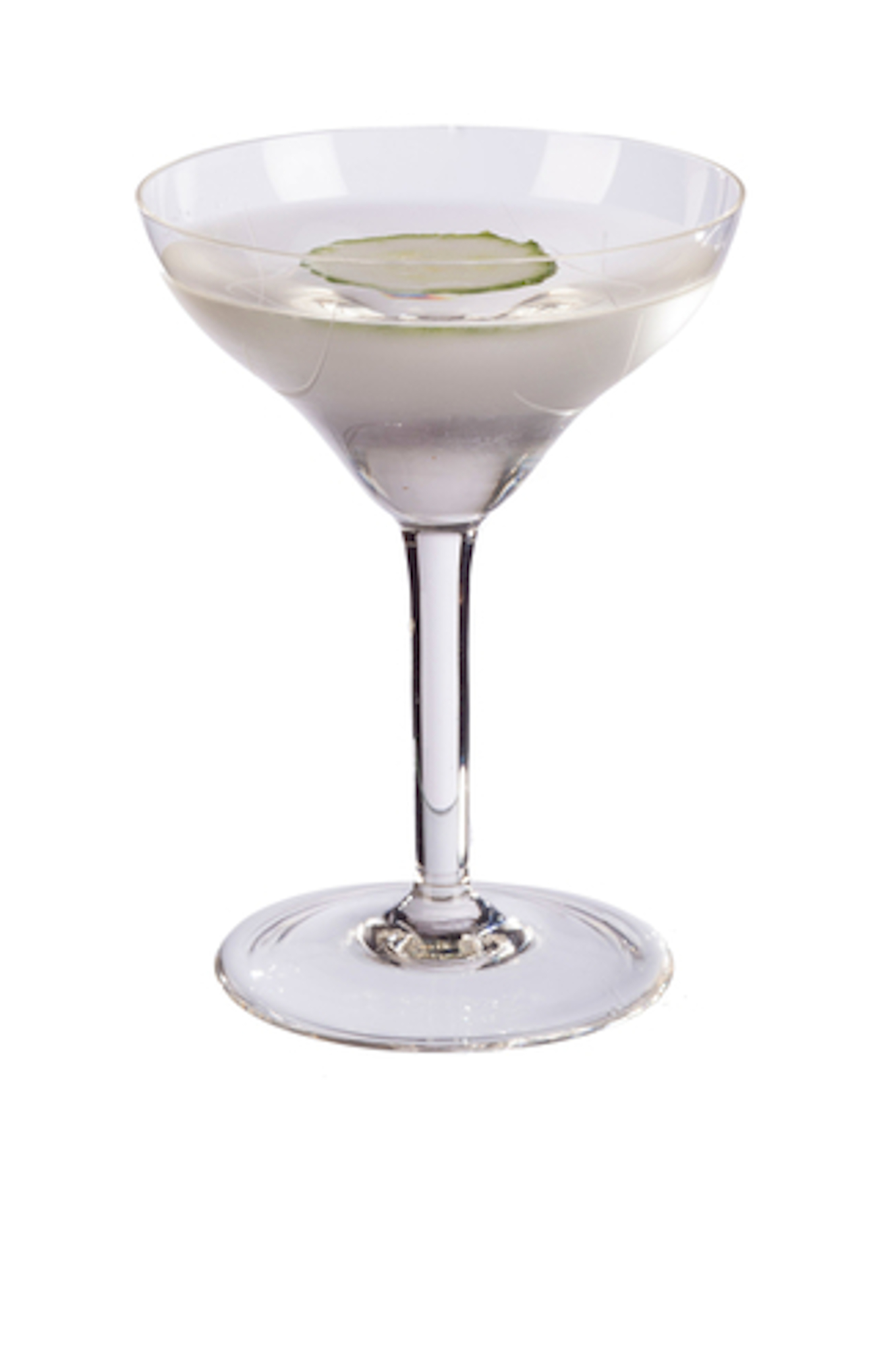 Geisha Martini
With: Vodka, dry vermouth, ginjo sake, Japanese blended whisky and sugar syrup.
We say: A Vodka Martini given a Japanese influence with sake and Japanese whisky. Omit the sugar syrup if you like your Martinis bone dry.

Greyhounds Tooth
With: Vodka, Bénédictine, grapefruit juice, lemon juice and grapefruit bitters.
We say: Fresh grapefruit flavours form the backbone of this summer-fresh cocktail created in 2010 by Brandon Clements.

Gypsy Queen
With: Vodka, Benedictine D.O.M. and Angostura bitters.
We say: Vodka both fortifies this complexly spiced honeyed and herbal cocktail.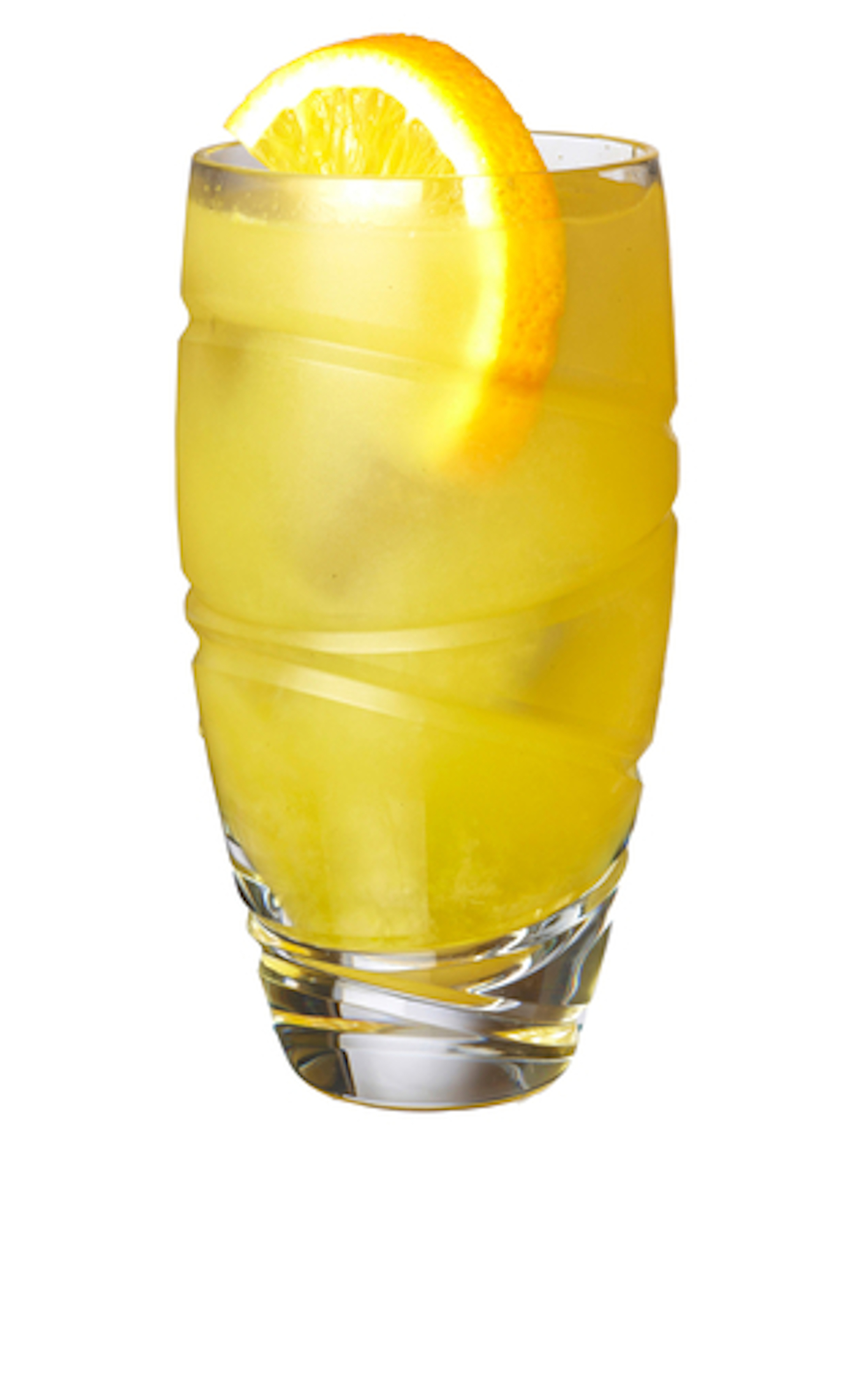 Harvey Wallbanger
With: Vodka, orange juice, sugar syrup, orange bitters and Galliano L'Autentico liqueur.
We say: The Harvey Wallbanger has sadly waned in popularity, probably due to it being served with packaged orange juice. When made with freshly squeezed orange juice and Galliano L'Autentico (rather than Galliano Vanilla) this cocktail is worthy of a renaissance.

Pernelle
With: Vodka, elderflower liqueur, Poire William eau de vie, lemon juice and soda water.
We say: Created in 2007 by Colin Asare-Appiah before he abandoned London for New York. Colin named this drink after the wife of the 14th century alchemist Nicolas Flamel, who supported her husband in his search for the Philosopher's Stone.

Polish Martini
With: Vodka, Bison grass vodka, Polish honey liqueur and apple juice
We say: Created by Dick Bradsell, for his (Polish) father-in-law, Victor Sarge. In Poland vodka and apple juice are a classic combo, here also with an additional splash of Polish honey liqueur.

Reversed Vesper & Tonic
With: Vodka, gin, Lillet Blanc, Becherovka, pomegranate syrup and tonic water
We say: Martini in style but with the hard edges smoothed and a hint of eastern spice added.

Sgroppino
With: Vodka, single cream, prosecco and lemon sorbet.
We say: Smooth and all too easy to quaff. A great dessert.

Three Gulps Martini
With: Vodka, fino sherry and dry well-aged vermouth.
We say: This delicious four to one ratio Martini with both vermouth and sherry has a tasty treat to savour with the last gulp.

Tomatini
With: Vodka, white balsamic vinegar, lemon juice, sugar syrup, a cherry tomato and black pepper
We say: A sweet and sour sipper that has to be tried. Delicate and yet assertive, this is an 'out there' recipe!

Vesper Dry Martini
With: Vodka, London dry gin and Lillet Blanc
We say: Author Ian Fleming liked this Dry Martini variation so much that he included it in his first James Bond novel, Casino Royale, published in 1953.

Vodka Martini
With: Vodka and dry vermouth.
We say: Temperature is key to the enjoyment of this modern classic. Consume while icy old.