20 best Amaretto cocktails
20 best Amaretto cocktails
The bittersweet almond and vanilla flavour of amaretto mixes brilliantly with dark spirits – particularly whiskey but this versatile liqueur also mixes well with a wide range of white spirits – vodka obviously but also the likes of tequila and gin, the Marsala Martini being a brilliant example.

Amaro-etti Biscotti
With: Cognac, amaretto, amaro, vanilla bitters and Islay malt whisky.
We say: Perhaps not biscuity but inspired by biscotti.



Amaretto Sour (by Jeffrey Morgenthaler)
With: Amaretto, bourbon, lemon juice and egg white.
We say: An Amaretto Sour but with a slug of bourbon providing backbone.



Almond Atholl Brose
With: Honey, Scotch whisky, oat milk, amaretto liqueur and cream.
We say: Forget porridge, start your day with a hearty Atholl Brose.



Bakewell Tart Sour
With: Cognac, amaretto, cherry syrup, lemon juice, and aromatic bitters.
We say: A name that perfectly sums up the cocktail.



Bella Donna Daiquiri
With: Dark rum, amaretto, lemon juice and sugar syrup.
We say: We discovered this at the Bellagio in Las Vegas back in 2003.



Don's Delight
With: Añejo tequila, bourbon, amaretto, lime juice, sugar and egg white.
We say: A tequila and bourbon amaretto sour.



Downhill Racer
With: Aged rum, amaretto and pineapple juice.
We say: A crowd-pleaser with a frothy pineapple head.



Godfather
With: Scotch whisky and amaretto liqueur.
We say: Adjust the proportions of each ingredient to suit your taste or the time of day.



Homely Smoke
With: Cognac, amaretto, Islay malt whisky, honey and Angostura bitters.
We say: Rich honey and almondy amaretto mellow peated Islay malt and cognac.



Ill Viaggio
With: Amaretto liqueur, rabarbaro and creole bitters.
We say: Looks like it should be stirred but is better shaken.



Italian Margarita
With: Tequila, amaretto, triple sec, and lime.
We say: Amaretto adds notes of apricot and almond to a classic Margarita.



Killer Cocktail
With: Amaretto, gin, Italian red bitter liqueur, passion fruit syrup, and lemon juice.
We say: A very fruity bittersweet sour.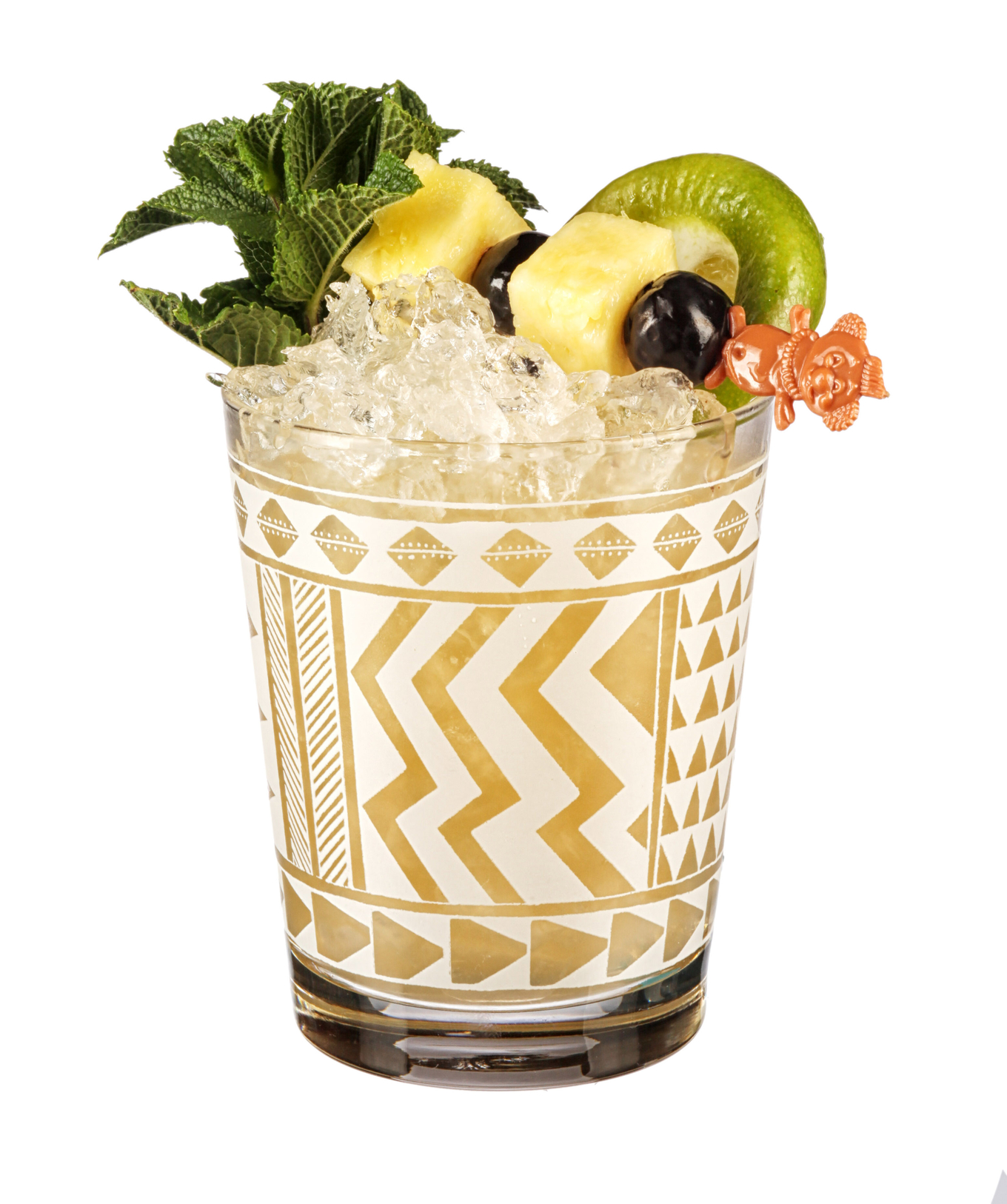 Mai Tai (Difford's recipe)
With: Amaretto and eight other ingredients.
We say: Best described as an overly embellished Daiquiri as befits a "Tiki" classic.



Marsala Martini
With: Gin, marsala, dry vermouth and amaretto.
We say: Marsala and amaretto briliantly enrich an otherwise dry martini.



Mezcal Jackson
With: Mezcal, amaretto, coconut rum and Abbot's bitters.
We say: Stirred down and strong - smoky almond and delicate coconut.



Nutty Summer
With: Advocaat, amaretto, coconut rum, pineapple juice and cream.
We say: A summertime after-dinner tipple.



Orange Brûlée
With: Amaretto, orange liqueur, cognac and cream.
We say: Creamy topped after-dinner indulgence.



Petanque
With: Fino sherry, amaretto, creole bitters and absinthe.
We say: The name may be French but the key ingredients are Spanish and Italian.



Raspberry Frangipane Spritz
With: Prosecco, crème de framboise, amaretto, vanilla schnapps, coconut liqueur, butterscotch liqueur and soda water.
We say: An alcoholic alternative to the classic Italian dessert.



Viellille Place
With: Bourbon, cognac, gentian liqueur, dry vermouth, amaretto, sugar, creole bitters and aromatic bitters.
We say: Reminiscent of an old-fashioned but with the option to enjoy as an aperitif.


More amaretto cocktails
We've over a amaretto cocktails on Difford's Guide.