Garnish:
Lemon zest twist
How to make:
You will need a pair of large silver-plated tankards (blazer mugs) with handles. Preheat these with boiling water and warm the whisky. POUR the whisky into one tankard and fresh boiling water into the other. Ignite the whisky using a long match and while still blazing pour the whisky into the other tankard. Then mix ingredients by pouring them from one tankard to the other. The foolhardy increase the distance between the tankards as they pour, thus creating a spectacular long blue flame between the two. Extinguish flame by covering flaming tankard with base of the other tankard, pour into glass and sweeten to taste by stirring in powdered sugar.

WARNING - please practice with water first to perfect your method. Stand on a non-flammable floor and have suitable fire-fighting equipment nearby. The following recipe makes two drinks.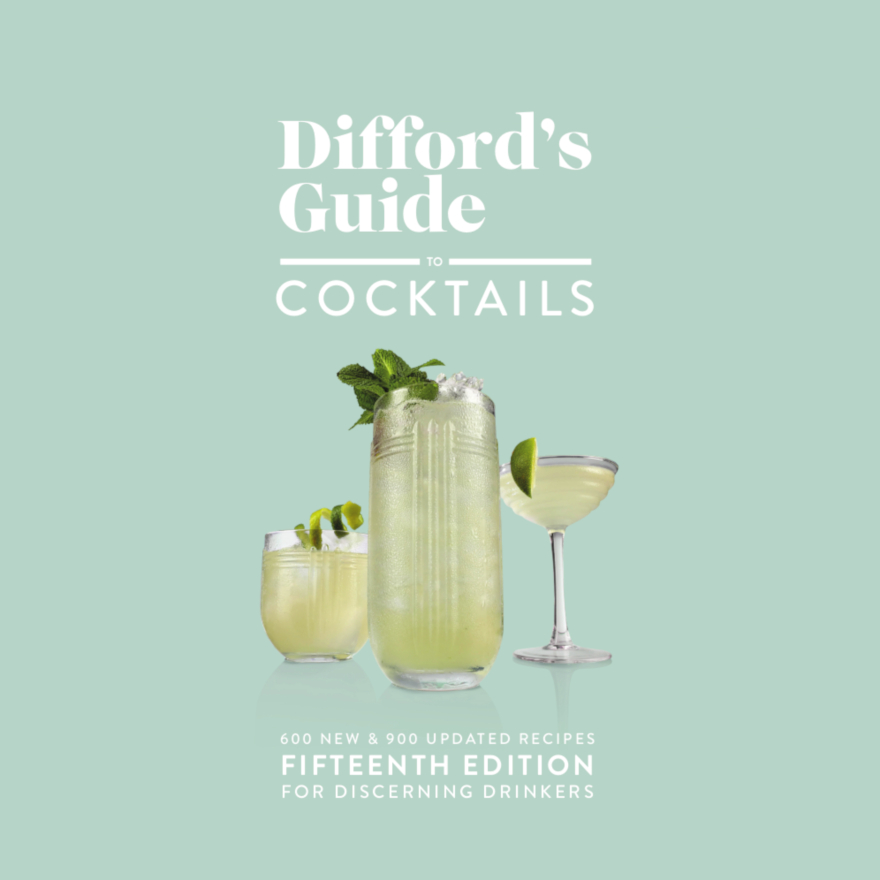 Difford's Guide to Cocktails Fifteenth Edition
Only 58 copies left! More than twenty years in the making, our monster 2kg, 52mm (2 inch) thick hardback cocktail book includes 3,000 recipes (in both
Buy it here
Review:
The showy way to make a simple hot whisky punch.
Gentle
Boozy
Sweet
Dry/sour
Nutrition:
There are approximately 266 calories in one serving of Blue Blazer.