How to make:
Lightly MUDDLE (just to bruise) mint in base of glass. Add other ingredients, half fill glass with crushed ice and CHURN (stir) with bar spoon. Fill glass to brim with more crushed ice and CHURN some more. Serve with straws.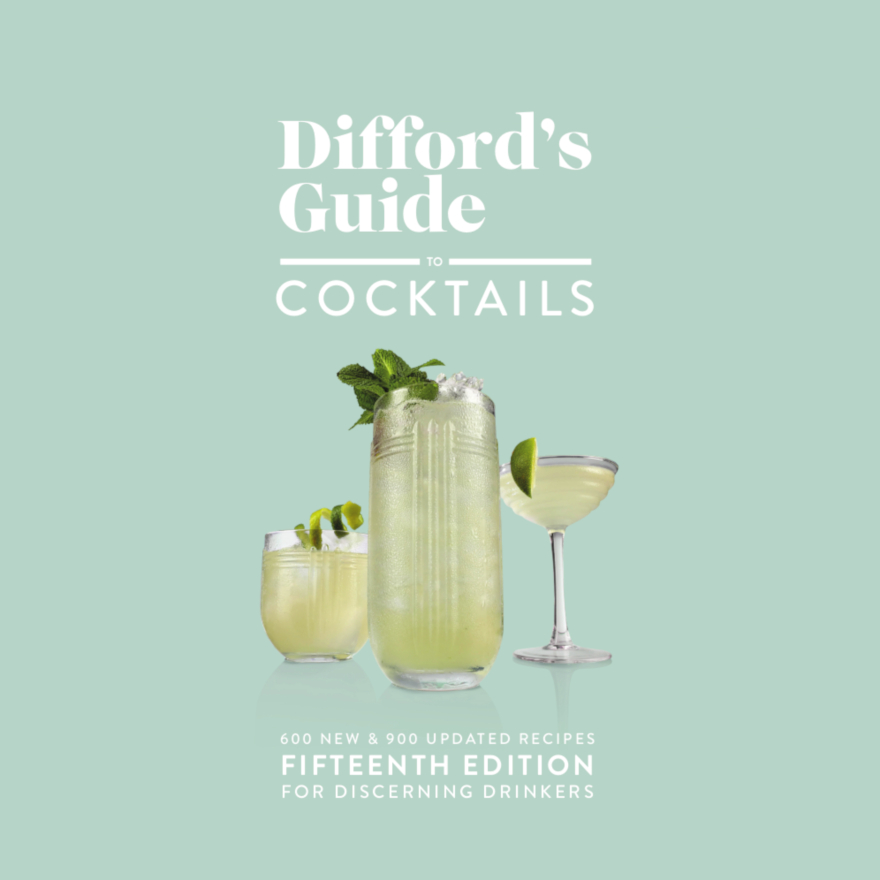 Difford's Guide to Cocktails Fifteenth Edition
Only 111 copies left! More than twenty years in the making, our monster 2kg, 52mm (2 inch) thick hardback cocktail book includes 3,000 recipes (in both
Buy it here
Review:
An enduring classic given a touch of apple. Those with a sweet tooth may want to add more apple liqueur or even a dash of sugar syrup.
History:
Recipe by yours truly (Simon Difford) in 2005.

For more recipes, its origins and history, see the Mojito Cocktail.
Nutrition:
There are approximately 203 calories in one serving of Apple Mojito.