Χώρα παραγωγής:

Mexico
This 'blanco' unaged tequila is distinguished from others in the Partida range by its sky blue neck collar and 'spirit bird' insignia.
Αξιολόγηση
Η γευσιγνωσία έγινε στις 06/09/2014
Μύτη:
Good agave character with green olive, and herbal brine.
Στόμα:
Wonderfully clean, crisp, dry but not bone dry. Light black pepper spice with hints of grapefruit, citrus and fresh herbs.
Επίγευση:
Satisfying, long and very slightly smoky.
Product Information
Barcode UPC: 7 01530 51050 1
Bottle Size: 700 ml
Closure: Natural cork stopper

Περισσότερα για το Partida Blanco
Οι κατηγοριοποιήσεις και τα είδη της τεκίλας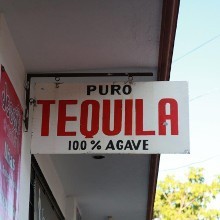 Οι βασικές κατηγοριοποιήσεις της τεκίλας είναι δύο: Οι mixto και οι 100% agave. Αυτές οι δύο