De Kuyper XO Cherry Brandy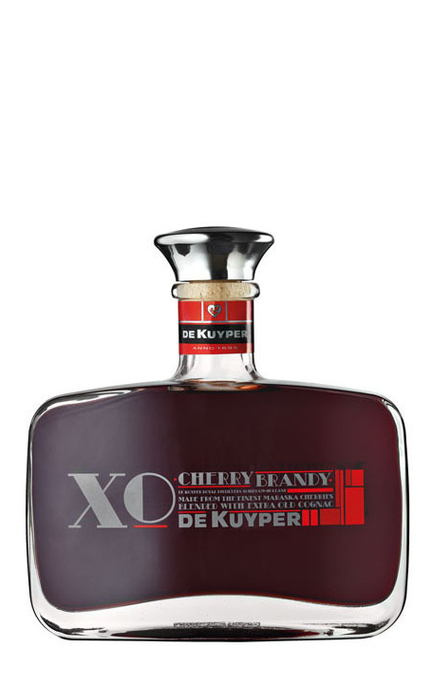 Παλαίωση: No age statement
Χώρα παραγωγής:

Netherlands
De Kuyper is perhaps best known for its cherry brandy liqueur and this new small batch limited edition cherry brandy is packaged in a bottle inspired by the original art deco style of De Kuyper's cherry brandy bottle in the 1920s.

This limited production cherry brandy is made from Maraska cherries and three other cherry varieties macerated in Grand Champagne XO cognac. It is worth noting that the bottle says, "Settle for nothing less. Due to the natural process of extraction some sediment may occur."
Αξιολόγηση
Η γευσιγνωσία έγινε στις 18/10/2016
Όψη:
Clear, dark brick red.
Μύτη:
Black forest gateaux with subtle almond and marzipan. Faint dark chocolate.
Στόμα:
Rich, velvety, round and most satisfying. While sweet, cognac notes add complexity and help balance this huge liqueur.
Επίγευση:
More almond notes emerge early in the long rich, fruity, warming finish.
Συνολική αίσθηση:
Experiencing this liqueur is like working your way down through a layered cake and you will want seconds.
Product Information
Barcode UPC: 8 710625 400001
Bottle Size: 700 ml
Closure: Natural cork stopper

Περισσότερα για το De Kuyper XO Cherry Brandy
Το cherry brandy και τα λικέρ κερασιού
Ο χαρακτηρισμός 'cherry brandy' χρησιμοποιείται πλέον ευρέως για να περιγράψει ένα λικέρ