As the competition approaches its 10th year, entry for World Class 2018 is based on two exciting industry trends and you should take the opportunity to learn how to exploit these trends and incorporate them into your own bartending at one of World Class Studios hosted by Diageo Reserve, coming to a city near you.
World Class Bartender of the Year, is a competition designed to raise the standard of bartending and push boundaries so the search for Great Britain's best bartenders, from those at the very beginning of their bartending careers to bartending veterans, starts with a touring educational seminar program – World Class Studios.
To further your bartending knowledge and career plus have a chance to represent the UK in the World Class 2018 Global Final in Berlin, Germany, then you should be sure to book your space at one of the following 11 World Class Studios.
There are only 32 places at each seminar and it's first come first served so to
secure your place email WORLDCLASS@SWEETANDCHILLI.COM now saying "Difford said I should reserve a place on " giving your full name, the bar you work in and your mobile number.
Studio sessions & dates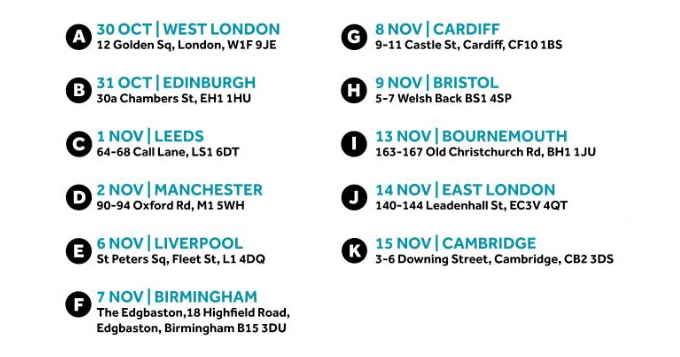 All sessions run from 2pm – 5pm (3 hours)

What you'll experience
The sessions are designed to impart knowledge while also giving inspiration to help design a stand-out serve to enter World Class. Sessions comprise:
15 min - Intro to World Class
1 hour - The resourceful bartender
The Resourceful Bartender session explores not just a deep understanding of how bartenders can become more sustainable within their work, but also how bars can become more profitable by being more conscious of waste and resourcefulness.
15min - Break
30min - Heat of the moment
This World Class Studio session examines the deep understanding of ingredients and techniques that chefs use when manipulating flavour and focuses on three key subjects which are easily transferred into the world of bartending: solvents, heat & fermentation. Culinary inspiration for progressive bartenders.
30min - How to enter
Entry criteria and the two key rules that the cocktail you enter should conform to. Questions and answers.