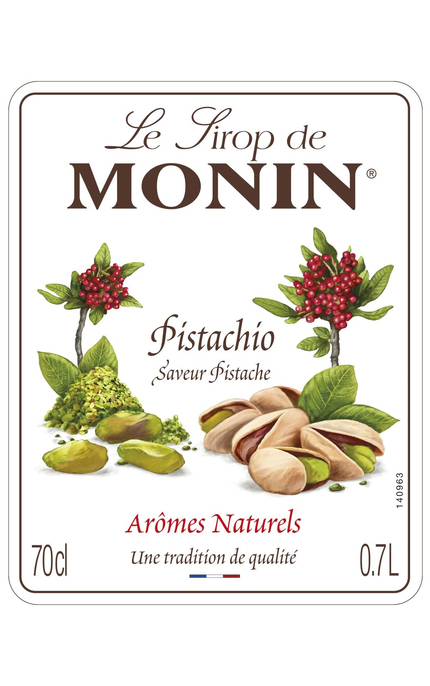 Buy direct from
The Whisky Exchange
Bottle size: 70cl

Product of:

France
A naturally-flavored pistachio sugar syrup. Please note this syrup used to be coloured green and indeed it is still green in markets such as the USA.
Review and Tasting
Sampled on 23/03/2017
Appearance:
Clear, lime green.
Aroma:
Marzipan, icing sugar and pistachio nuts.
Taste:
Syrupy and sweet with pistachio nuts and icing sugar.
Aftertaste:
More icing sugar with subdued pistachio flavour.
Overall:
Subtle pistachio flavour – perhaps too subtle.
Buy direct from
The Whisky Exchange
Bottle size: 70cl

Product Information
Barcode UPC: 3 052910 055271
Bottle Size: 700 ml
Closure: Screw / Stelvin cap

More about Monin Pistachio Syrup