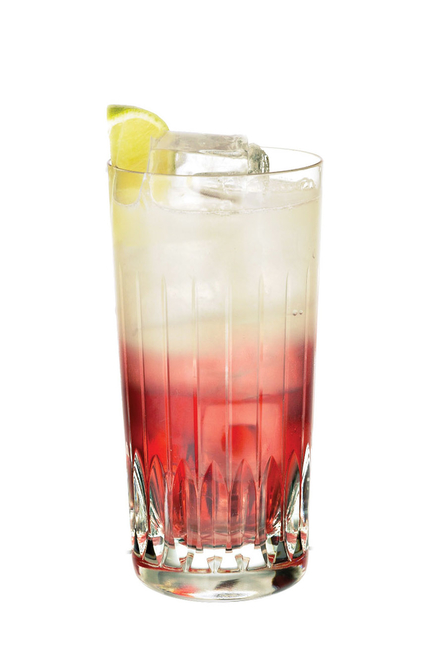 How to make:
POUR cranberry juice into ice-filled glass. SHAKE other ingredients with ice and carefully strain into glass to LAYER over the cranberry juice. Serve with stirrer and instruct drinker to mix layers prior to drinking.
2 fl oz
Ketel One Vodka
3 fl oz
Cranberry juice
1 1⁄2 fl oz
Freshly squeezed pink grapefruit juice
1⁄2 fl oz
Freshly squeezed lime juice
Our Comment:
This layered version of the simple Seabreeze looks great but the layers require stirring together by the drinker to produce a balanced drink.
About:
Emerged in London during the 1990s.