How to make:
DRY SHAKE all ingredients (without ice). Add ice, SHAKE again and fine strain into chilled glass.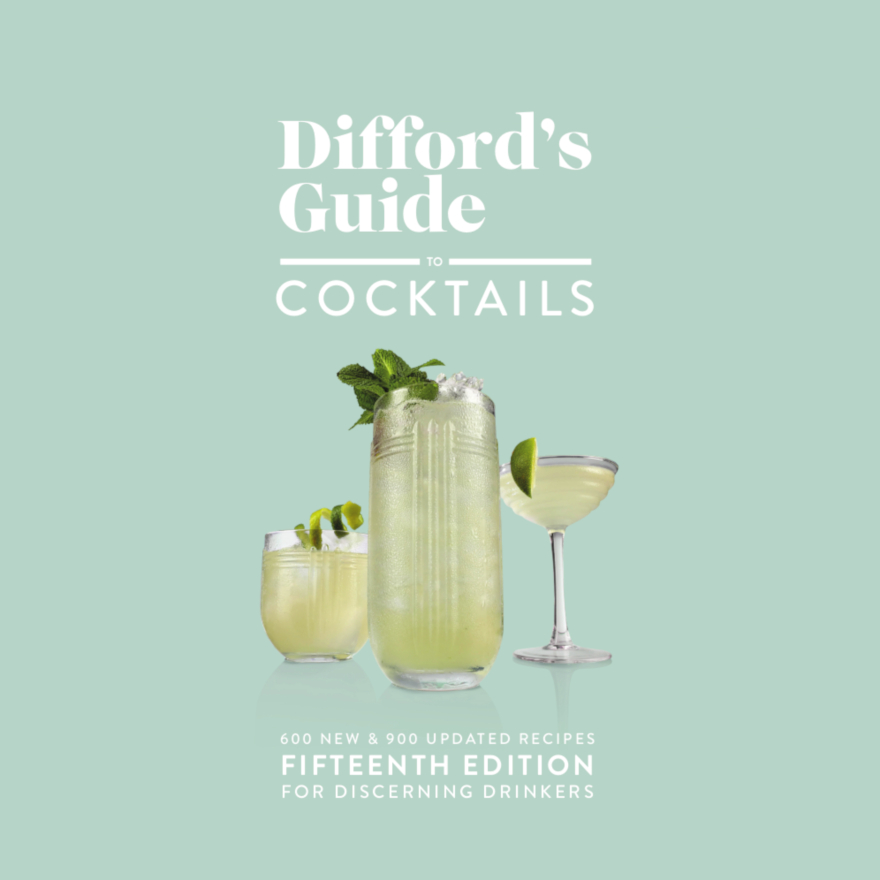 Difford's Guide to Cocktails Fifteenth Edition
Copies available: As of 29/Oct/21 we have just 31 copies of the 15th Edition left. However, our Sixteenth Edition is now available.
Buy it here
Review:
Smells of sticking plasters and uses Feijoa and Guinness. Only a Kiwi could create such a drink. Give it a try, it's not as crazy as it sounds.
History:
Created by Jacob Briars at Cocktail World Cup 2007 as a reaction to an Irish bartender who said 42 Below Feijoa Vodka was "undrinkable", to which Jacob responded "in large parts of the world people thought the same about Guinness." So as a joke Jacob made this surprisingly tasty cocktail.

The name is a geographical in-joke. The Irishman was from Cork, in southern Ireland. Cork is part of Munster, and they were in Queenstown, in New Zealand's South Island, which was once known as New Munster. With their flat vowel pronunciation, Kiwis say Island and Ireland in exactly the same way.
Nutrition:
There are approximately 231 calories in one serving of South Ireland Sour.