Yeferson Avila Rodriguez
For much of his decade-long career, Yeferson Avila Rodriguez has been an ambassador for Colombia on the international bar scene. Recognized as Colombia's best bartender back in 2018, he was bar manager of Alquímico in Cartagena when it became the nation's first entry on the prestigious World's 50 Best Bars list and made its first appearance at the Tales of the Cocktail Spirited Awards.
Today, Avila Rodriguez owns his own bar, Cardinal, also in Cartagena, is consulting for the Mar y Zielo restaurant, and is representing his country in a wealth of competitions, most immediately the Patrón Perfectionists global final. "Unfortunately, Colombia still has a bit of a reputation, although it's not totally bad," he says. "So when people from Colombia travel internationally, they provide a perspective that's more than just the things you see on TV and the news."
For Avila Rodriguez, bartenders can showcase not only Colombia's natural bounty, but the warmth of Colombian people. "I want to embrace and represent the passion, the hospitality and the happiness that the Colombian people display every time you visit Colombia," he says.
A spirit of renewal
Over the last 10 years or so, Avila Rodriguez has worked in Cartagena, Lima, Peru, and Colombia's capital Bogotá. But the pandemic hit his career hard, particularly given he opened Cardinal in March 2020, just as Covid began to take hold. "In Colombia, there wasn't much support for business in general, or our industry," he says.
For Avila Rodriguez, the Patrón competition represented an opportunity to celebrate surviving the pandemic and catch up with friends and colleagues. "It's our first competition after Covid, and an opportunity to see all our old friends and share our different recipes," he says. "It gives us the opportunity to travel and share our passion for drinks, particularly tequila."
While Colombia's national spirit is aguardiente, tequila is an overwhelmingly popular category in the cocktail world. "People drink a lot of Margaritas with different flavours, because Colombia has so many different kinds of fruit," Avila Rodriguez says. "An Old-Fashioned with tequila is also popular."
The Patrón Perfectionists global final presents the chance to pair Avila Rodriguez's love of tequila with his passion for Colombia. "I'm so excited to be there, to represent Colombia to other countries, to mix with other competitors from around the world," he says. "It's a dream to have the opportunity to share my drinks, my passion, with other people from different nations."
The patriotic perfectionist
For Avila Rodriguez, perfectionism means not just honing his craft but expressing his native culture. "The most important thing in this industry is to do everything we do the simple, perfect way: every time I do that, I do my job better than before," he says. "But I also try to embrace my Colombian culture, representing it in every cocktail."
A perfectionist in the workplace, he is a little more relaxed in his home life. "At work, I'm pursuing perfection with everything I do," he says. "At home, I try to be a perfectionist, but I don't try too hard, because I know I need to keep my professional and personal lives distinct."
For Avila Rodriguez, the ideal bartender pairs perfectionist tendencies with a creative flexibility. "I think bartenders do need to be perfectionist, but it's also key to have flexibility in our work so that we can enjoy what we do," he says.
And that perfectionism has brought him a wealth of professional success-complete with an adoring crowd, his parents. "My parents are the best crowd I have ever had in my professional life," he laughs. "They go to every single Colombian round of every competition I have placed in my professional career. They're cheerleaders; they're rockstars. All the top bartenders in Colombia know my parents."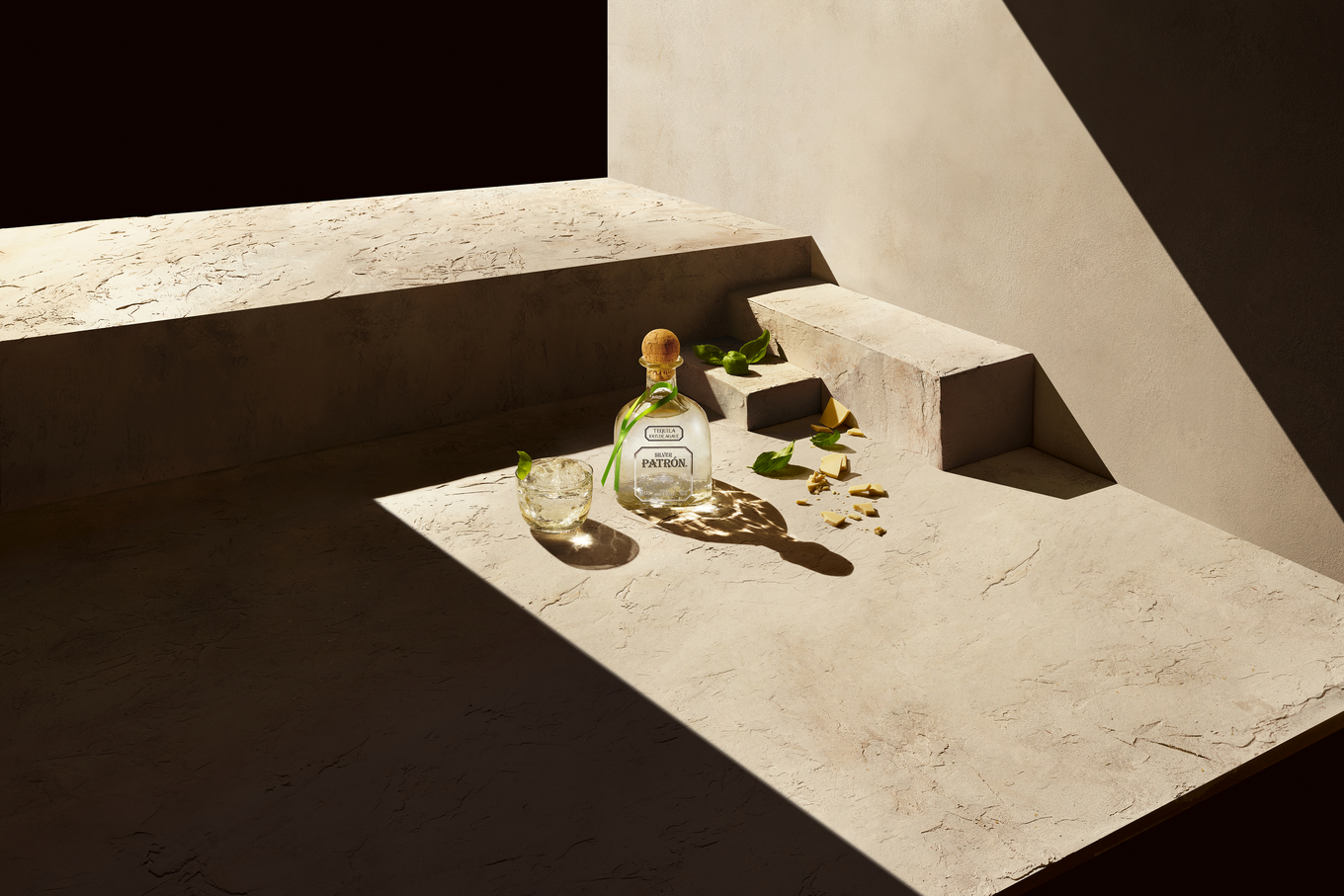 Yeferson Avila Rodriguez's Winning Cocktail: Conexión
30 ml Patrón Silver tequila
15 ml White crème de cacao liqueur
7.5 ml Freshly squeezed lime juice
7.5 ml Sugar syrup (2:1)
7.5 ml Amontillado sherry
Basil leaves
Pour the first four ingredients into an ice-filled cocktail shaker, shake for eight seconds, and strain into an old-fashioned glass over an ice ball. Pour Amontillado sherry over the top and add basil leaves to garnish.
Sustainable entrepreneurship has long been a mantra for Avila Rodriguez: at Alquímico, initiatives ran from starting a sustainable farm and working on reforestation projects through to offering employment to young people in need of experience.
His winning drink, Conexión, which translates as "Connection", celebrates the Mexican legend of the monkey and the cacao. This ancient tale encapsulates the mutual connection found in healthy ecosystems: the monkey feasts on the cacao fruit and in return distributes its seeds across the land.
Cacao, and of course chocolate, is a substance that connects both Mexican and Colombian cultures. Yet it also has a unique resonance in modern-day Colombia. "Cacao in Colombia is the fruit of peace," Avila Rodriguez says. "In different areas of Colombia, fields that were once used to plant coca [the leaf from which cocaine is synthesised] are now used for planting cacao."
Yet for Avila Rodriguez, who abandoned the kitchen for the bar so he could enjoy the human side of hospitality, the Conexión provides one final connection: the link between the different people who enjoy it around the globe.