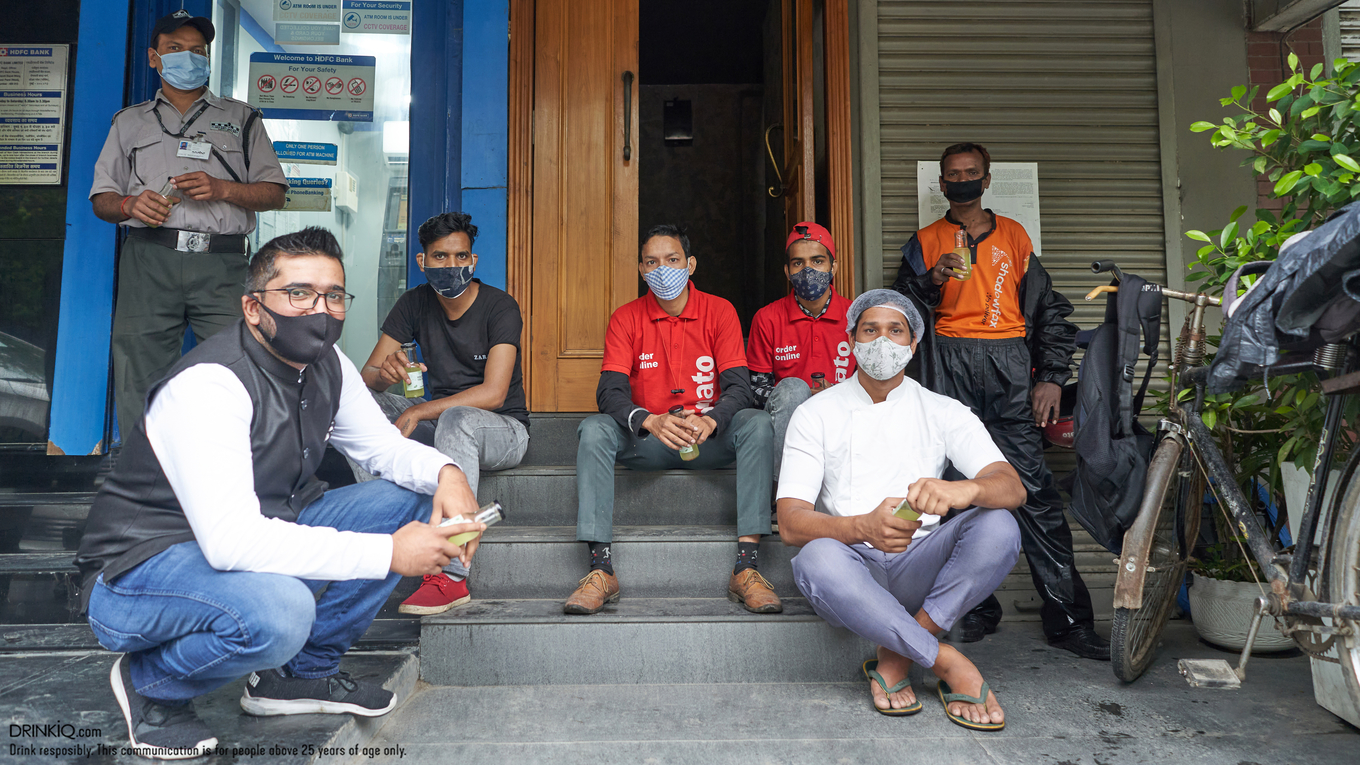 Zest of Happiness
By Rohan Matmary
India
#ketelonecontestIndia
India consumes more than 54 million tonnes of sweet lime every year and more than 10% of it is consumed in the capital, New Delhi. The vast majority of this consumption is through roadside vendors, providing on-the-go juice to the community. After exploring the sheer consumption of fresh juices, Rohan realized the juice vendors were only using one part of the sweet lime and discarding the zesty peel in huge quantities.  Knowing the intense flavour hiding within the peel, Rohan decided to use bartending to maximize its potential and created a refreshing serve for India's Covid-Warriors. 
Collecting the discarded peels from the vendors, Rohan creates sous-vide oleo spiced with turmeric.  This is used to make nutrient-rich water that is provided free of charge to dedicated front-liners - patients, crematorium workers, food delivery boys.
 Under the scorching sun in Delhi, many miss out on basic refreshments, due to a pocket crunch,  reduced public offering of water and the devotion to keep working. Highlighting the importance of consuming fluids at this time, a more nutrient-rich variant of water was widely accepted by people in need. A hydrating Vitamin C rich and anti-inflammatory, flavoured water gave an added dose of energy for these workers, and the vibrant colour puts a smile on faces.
Dilliwala is a take on the Ketel One Dutch Mule created in collaboration with local communities, using the oleo. Profits of one cocktail sold shall contribute to 14 bottles of the nutrient-rich water, which allows this to be a self-sustaining project for any bar to run. 
Dilliwala
Glass: Highball Glass - Line Highball
Garnish: Garnish is a mix of local indian spices. You can add into a fine strainer and dust on top of the foam.
Method: Add Ketel One, lime juice, sweet lime & turmeric shrub to the glass with 3 cubes of ice. Stir until chilled. add more ice and the ginger beer. Layer the foam on top of the drink (about 1.5 inches of the foam), allow the foam to stabilize for 15-20 secs. Dust the garnish on the top using a fine strainer. Please make sure the garnish is not densely drizzled, it needs to be fairly light.
Ingredients:
1.5 inches Limoncello Foam
25ml Sweet Lime & Turmeric Shrub
50ml Ketel One Family Made Vodka
5ml Lime juice
45ml Ginger Beer