Giffard Framboise de Ronce
Product of:

France
This liqueur is made by macerating Framboises de Ronce (Tayberries) (enhanced with blackberries and raspberries) in beet neutral spirit. The Framboise de Ronce berries are a cross between raspberry and wild blackberry and are hand-harvested in Brittany, north-western France.
The crossing blackberry and raspberry fruits started in 1881 with J. Logan creating the Logan Berry varietal (a cross between raspberry and wild blackberry) in Santa Cruz.

Then in 1979 , on the banks of the Tay River in Scotland, the Tayberry was created/

More recently, in 2012, the Vergers du Val Evel in Brittany, France, created the Framboise de Ronce varietal which has an aroma close to the Tayberry .
Review and Tasting
Sampled on 25/02/2019
Appearance:
Clear, deep burgundy red.
Aroma:
Pungent raspberry and blackberry fruit.
Taste:
Sweet with balancing tart fruit tannins and acidity. Powerful and concentrated raspberry with some blackberry- fruitiness.
Aftertaste:
Long sweet and yet tart raspberry finish.
Overall:
This is about as good as framboise liqueurs can get. Delicious and balanced with tannins and acidity to counter rich fruitiness.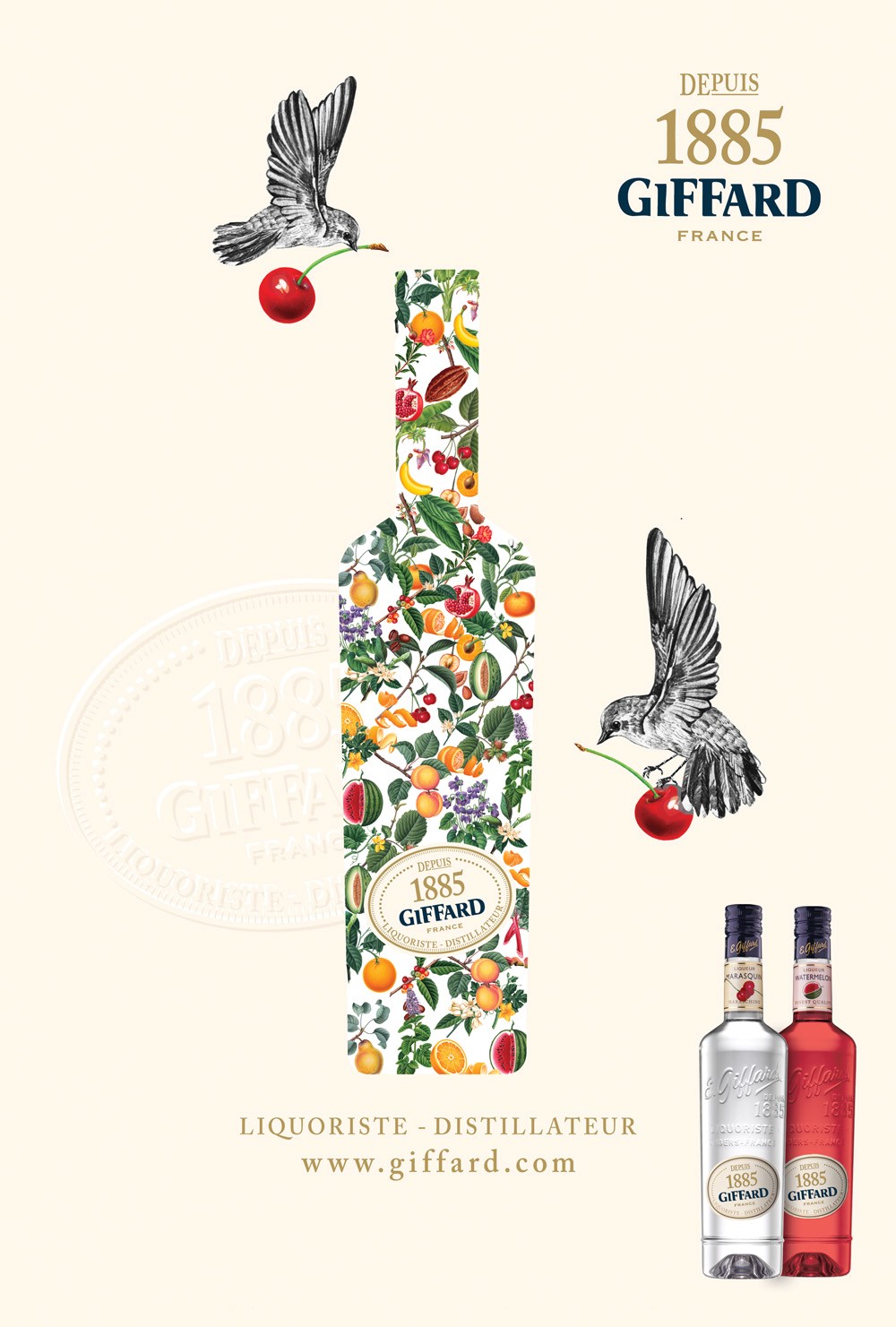 Product Information
Barcode UPC: 3 180290 073445
Bottle Size: 700 ml
Closure: Screw / Stelvin cap

More about Giffard Framboise de Ronce