Giffard Green Apple Syrup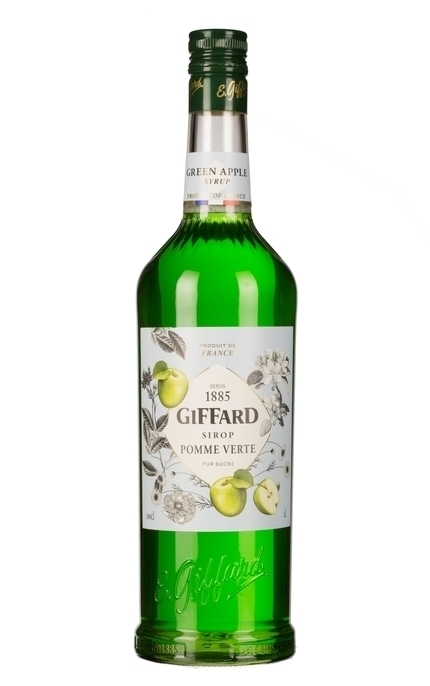 Product of:

France
Produced by family owned company in the Loire Valley, France, this coconut apple flavoured syrup is made with beet sugar and contains no preservatives.
Review and Tasting
Sampled on 11/04/2019
Appearance:
Clear, vibrant lime green.
Aroma:
Pungent concentrated green apple skin.
Taste:
Intense green apple flavour with citrus acidity and sugary sweetness.
Aftertaste:
Long green apple finish with lingering acidity.
Overall:
Bright green in colour and intensely flavoured. Perfect for Sour Apple Martinis.
Product Information
Bottle Size: 1 litre
Closure: Screw / Stelvin cap

More about Giffard Green Apple Syrup