How to make:
Lightly MUDDLE mint leaves with spirit in base of shaker (just enough to bruise). (At this stage, if time allows, you should refrigerate the shaker, mint and spirit, and the glass in which the drink is to be served, for at least two hours.) Add other ingredients to shaker, SHAKE with ice and strain into glass filled with crushed ice. CHURN (stir) the drink with the crushed ice using a bar spoon. Top with more crushed ice to fill glass and churn again. Serve with straws.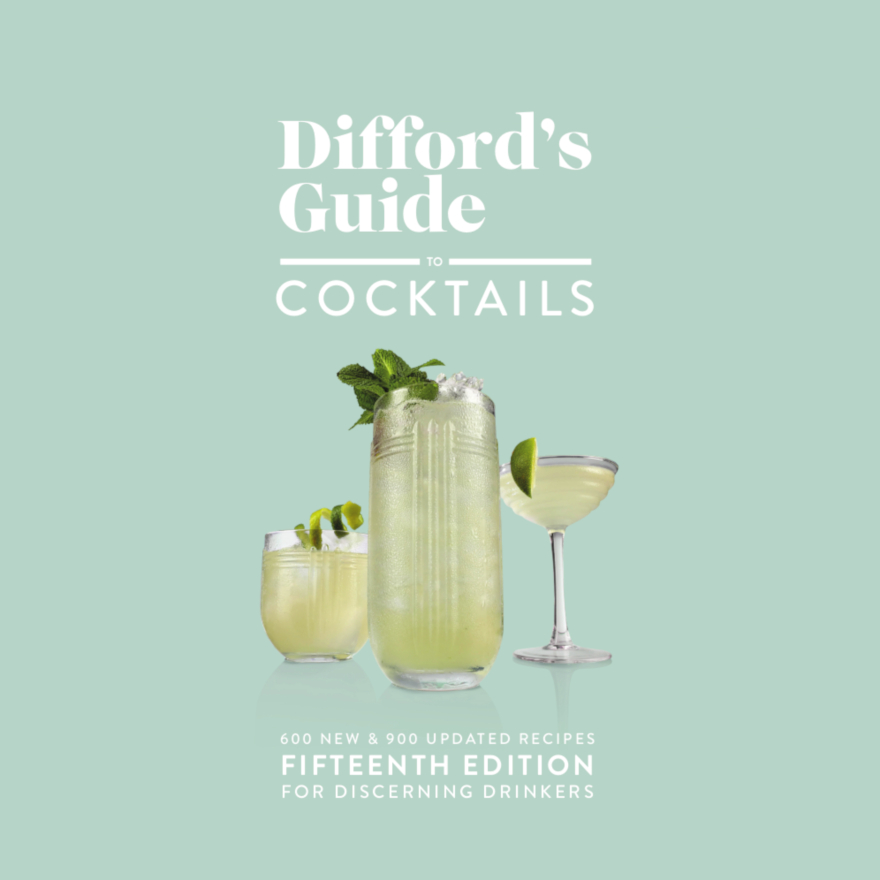 Difford's Guide to Cocktails Fifteenth Edition
Copies available: As of 29/Oct/21 we have just 31 copies of the 15th Edition left. However, our Sixteenth Edition is now available.
Buy it here
Review:
The key to this drink is serving it ice cold and giving the flavours in the mint time to marry with the spirit. Hence, Juleps are ideally prepared hours in advance of serving. Adjust sugar to balance if using a fortified wine in place of a spirit.
History:
Juleps are tall drinks generally served in Collins or ideally in julep cups, and based on a spirit, liqueur or fortified wine. They are most often served with fresh mint over crushed ice.

The name ultimately derives from the Arabic word 'julab', meaning rosewater. Although this had been used to describe any sweetened drink, up to and including medicines. The Julep is thought to have originated in Persia, or thereabouts, and it travelled to Europe (some say Southern France) where the rose petals were substituted for indigenous mint. The drink is then believed to have crossed the Atlantic where cognac was replaced with peach brandy and then whiskey - the Mint Julep we recognise today.

Read more about he contentious history of the Julep, along with its variants on our page.
Nutrition:
There are approximately 233 calories in one serving of Julep (Generic Name).