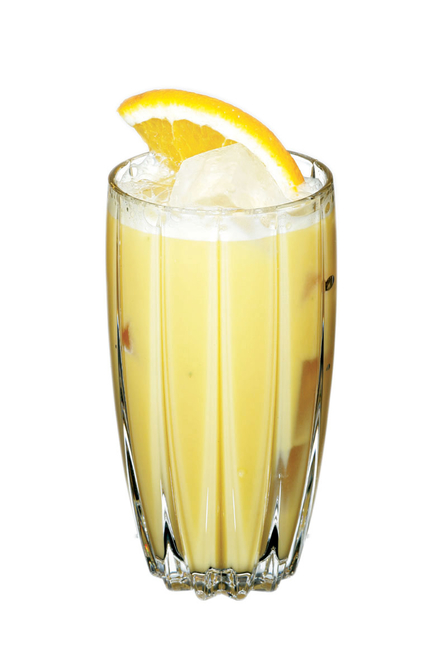 How to make:
MUDDLE mint in base of shaker. Add other ingredients, SHAKE with ice and fine strain into ice-filled glass.
7 fresh
Mint leaves
4 fl oz
Freshly squeezed orange juice
1⁄2 fl oz
Freshly squeezed lemon juice
1⁄2 fl oz
Freshly squeezed lime juice
1⁄2 fl oz
Giffard Grenadine Syrup
1 fresh
Egg yolk
Our Comment:
Probably the best non-alcoholic cocktail ever.
About:
Created in 1920 by Robert Vermeire at the Embassy Club, London, England. This non-alcoholic is named after 'Pussyfoot' (William E.) Johnson who was an ardent supporter of prohibition.