Garnish:
Lemon zest twist
How to make:
STIR powdered sugar with lemon juice in base of shaker until sugar dissolves. Add bourbon, SHAKE with ice and strain into ice-filled glass. TOP with champagne and lightly stir.
1 fl oz
Lemon juice (freshly squeezed)
3 spoon
Powdered sugar (ground in mortar and pestle) (or use 5ml of 2:1 sugar syrup per spoon)
1 1/2 fl oz
Bourbon whiskey
2 1/2 fl oz
Brut Champagne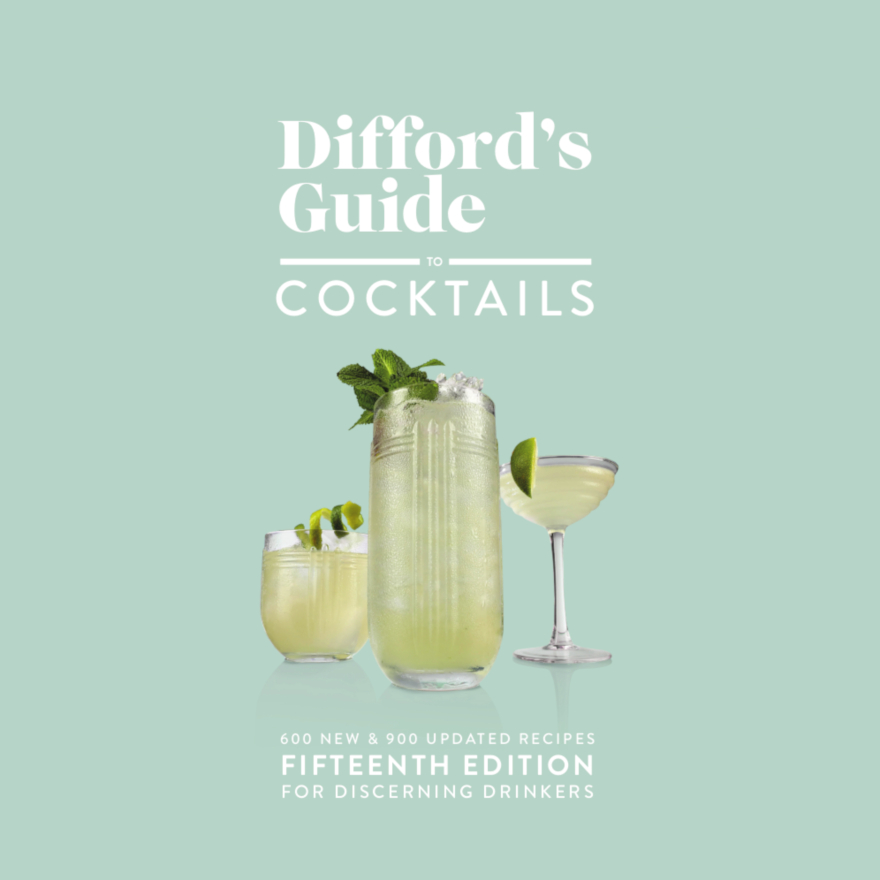 Difford's Guide to Cocktails Fifteenth Edition
Only 58 copies left! More than twenty years in the making, our monster 2kg, 52mm (2 inch) thick hardback cocktail book includes 3,000 recipes (in both
Buy it here
Review:
Jones' original 1977 recipe, which consists: 2oz/60ml bourbon, 1oz/30ml lemon juice and 2 spoons sugar, topped with champagne, is built in the glass. This makes for a very powerful drink. Hence, we hope Jones would approve of our tweaking his recipe and shaking to mix. The result still has some oomph, but with the extra dilution of shaking, is a tad more harmonious.
Gentle
Boozy
Sweet
Dry/sour
History:
Adapted from a recipe in Stanley M. Jones' 1977 book Jones Complete Barguide.

More information on the history and variants of the French 75 can be found on our page.
Nutrition:
There are approximately 163 calories in one serving of French 95 (a French '75' with bourbon).