Πώς φτιάχνεται:
POUR Jägermeister into shot glass and separately POUR Red Bull into old-fashioned glass. Instruct drinker to drop shot of Jägermeister into a glass of Red Bull.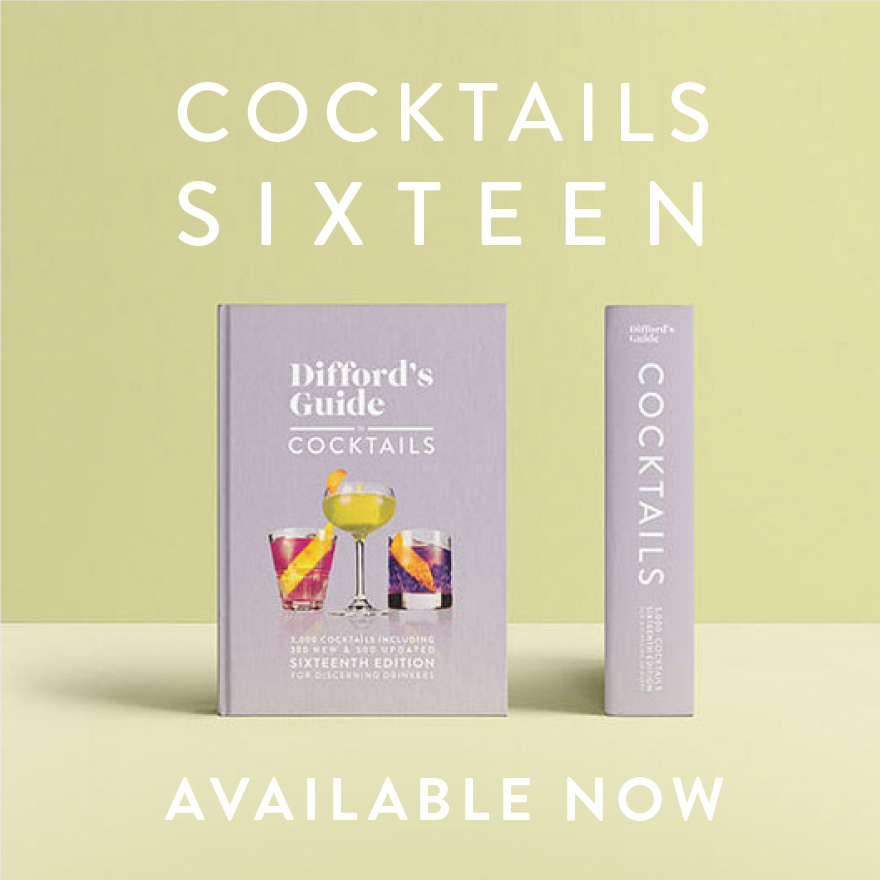 Difford's Guide to Cocktails Book 16th Edition
Our chunky, 2.2kg heavyweight, 2 inches thick, hardback cocktail book has 3,000 recipes (with ingredients in both ml and ounces) all accompanied by a colour
Buy it here
Αξιολόγηση:
Famous and infamous.
Ιστορία:
In Germany this drink is called a 'Turbojäger', a 'Flying Hirsch' with flying referencing Red Bull's marketing slogan "Red Bull gives you wings" and Hirsch (German for 'stag') the Jägermeister logo. In Mexico, it is called a Perla Negra' (Black Pearl) and in Finland, a 'Akkuhappo' (meaning 'battery acid').

A Jäger-train is a theatrical method of preparing a number of Jägerbombs at once. To do this set up a row of old-fashioned glasses with one extra glass than the number of drinkers at the end. Pour half-a-can of Red Bull into each of the old-old fashioned glasses. Pour Jägermeister into shot glasses and balance on the rims where each of the two old-fashioned glasses meet. Starting one end knock the first shot glass into the old-fashioned glass beneath and the rest should follow domino style.
Alcohol content:
0.7 standard drinks
7.95% alc./vol. (15.9° proof)
9.5 grams of pure alcohol
Η ύλη του Difford's Guide παραμένει δωρεάν χάρη στην υποστήριξη των brand που εμφανίζονται με πράσινο χρώμα Values stated for alcohol and calorie content, and number of drinks an ingredient makes should be considered approximate.