How to make:
POUR Jägermeister into shot glass. Place old-fashioned glass over shot glass and UPEND to leave full shot glass now upside down in old-fashioned glass. Slowly POUR cider into old fashioned glass.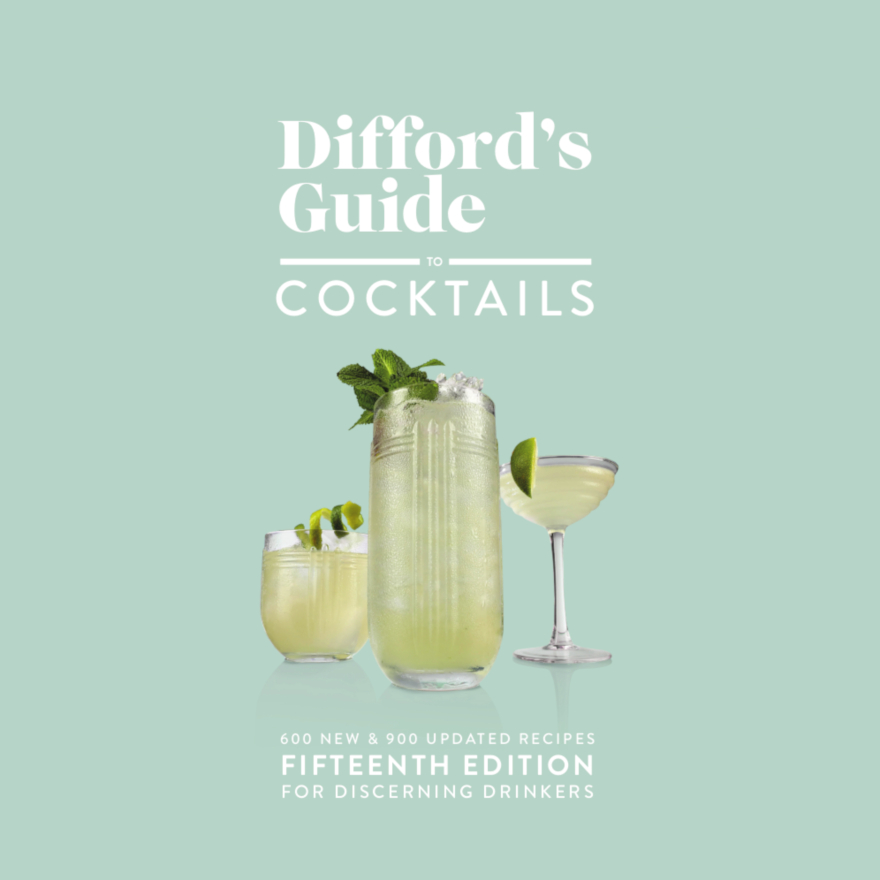 Difford's Guide to Cocktails Fifteenth Edition
Copies available: As of 29/Oct/21 we have just 31 copies of the 15th Edition left. However, our Sixteenth Edition is now available.
Buy it here
Review:
This riff on a Jägerbomb leaves the 'Dark Lord' sitting in 'Ciderspace'.
History:
Created in 2012 by Darren Warburton at Buddha on the Beach bar on Koh Tao island, Thailand.
Nutrition:
There are approximately 128 calories in one serving of Darth Jäger.