Happy Birthday, Switzerland!
Happy Birthday, Switzerland!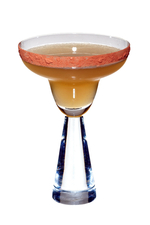 Γι' αυτό πίνουμε ένα...
In early August 1291, representatives of Switzerland's different cantons met in a field above Lake Lucerne and joined forces to work against the Austrian occupiers of their country. Today communities all over Switzerland still remember this, the beginnings of Swiss independence, as they celebrate their national day.
Bonfires, barbecues and fireworks light up the Alps. Small children process with lanterns. And the Rhine waterfalls are spectacularly illuminated. In culinary terms, tonight is largely about the sausages. But Switzerland will always mean chocolate to us.
So, we're marking today's occasion with a Chocolarita - believe it or not, a chocolate Margarita. Blasphemy? Possibly. But coffee and chocolate blend remarkably well with reposado tequila. We recommend you give it a go.
It's also the anniversary when the Warsaw Uprising began
In the afternoon of 1st August 1944, Polish fighters in Warsaw rose up against the occupying Nazi forces. Tens of thousands of Home Army troops sent the German Army into retreat - within three days, they would have control of the majority of the city.
Yet the uprising was doomed to failure. Soon SS troops were massacring the population, going house to house. The Soviet Army refused to help - and even refused to allow the Allies to use its airports to drop desperately-needed food. By the end, more than half of the city would be destroyed, and as many as 200,000 Polish civilians would be dead.
We're toasting freedom and hoping for an end to European wars with Morgan Watson's Warsaw Cooler, based on that most Polish of spirits, bison grass vodka.