Product of:

France
A traditional crème de cerise liqueur made from a maceration of cherries in beet neutral alcohol by Giffard & Cie, a fourth generation family-owned and run producer in France's Loire Valley.
Review and Tasting
Sampled on 05/01/2014
Appearance:
Clear, deep burgundy red.
Aroma:
Fresh cherry, cherry jam and almond.
Taste:
Rich, intense cherry fruit with faint almond and chocolate. Light acidity cuts through the syrupy mouthfeel.
Aftertaste:
Bittersweet cherry and lingering chocolate covered cherry.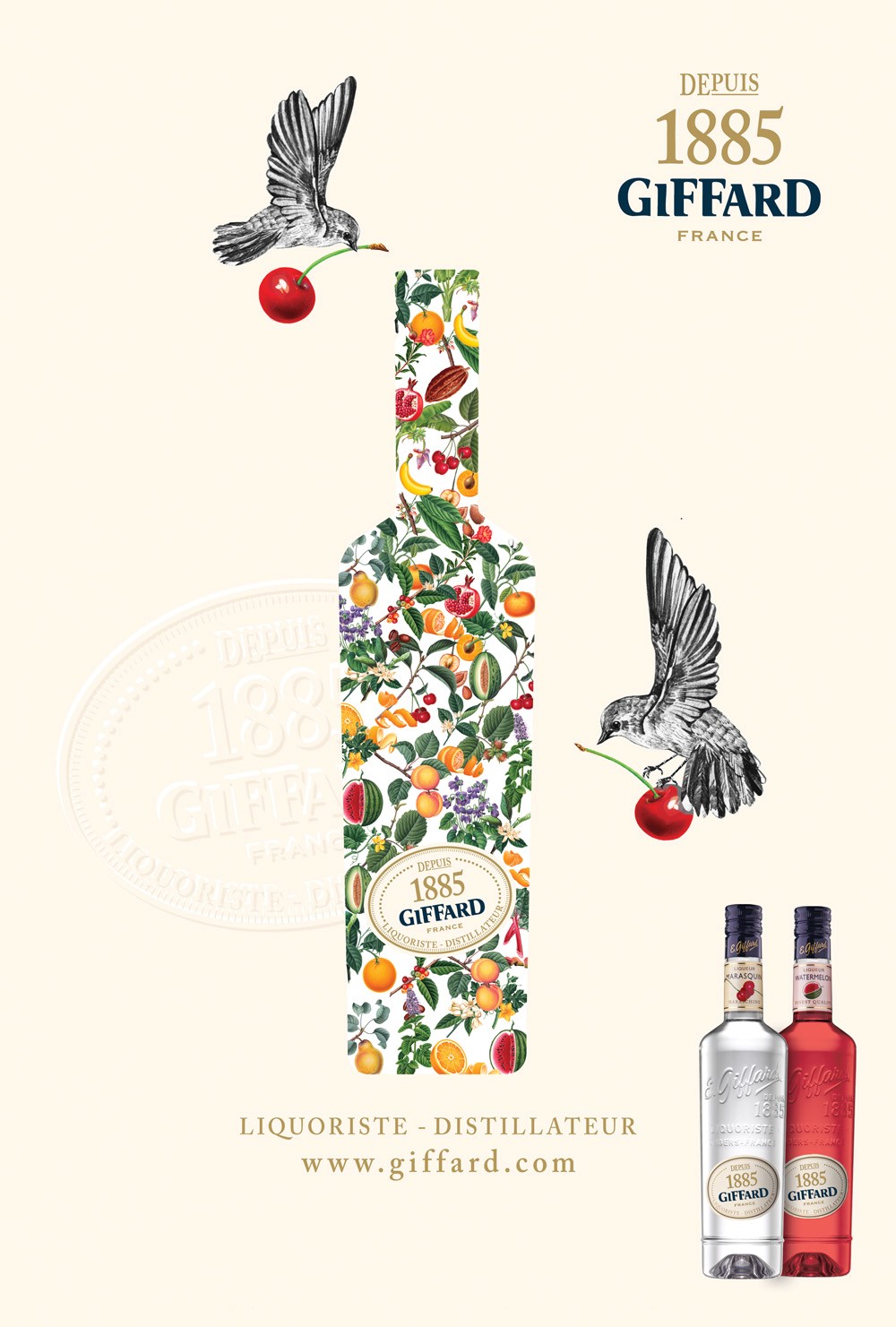 Product Information
Barcode UPC: 3 180290 033036
Bottle Size: 700 ml
Closure: Screw / Stelvin cap

More about Giffard Creme de Cerise
Cherry brandy & cherry (cerise) liqueurs
Cherry 'brandy' is traditionally the largest category of cherry liqueurs. A confusing term as most of these liqueurs are actually made by macerating cherries