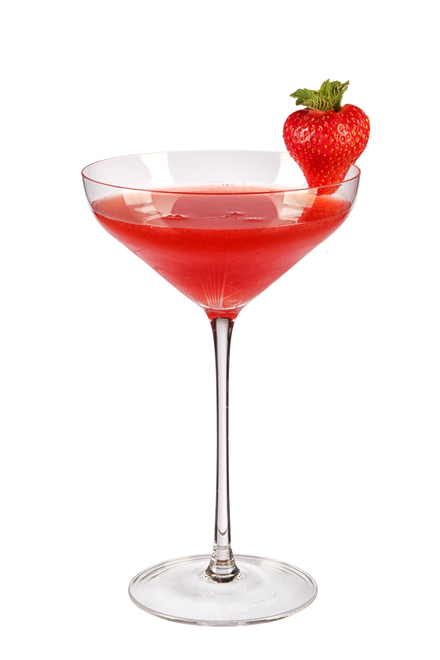 Garnish:
Strawberry on rim
How to make:
MUDDLE strawberries in base of shaker. Add other ingredients, SHAKE with ice and fine strain into chilled glass.
Our Comment:
Rich strawberries fortified with vodka and a hint of pepper spice.
About:
Originated in London during the late 1990s under the name Strawberry Martini.