Garnish:
Orange, lime or lemon slice (as appropriate to the spirit or the carbonate)
How to make:
POUR spirit into ice-filled glass and TOP with a carbonated soft drink (ginger ale, soda or tonic water).
2 fl oz
Brandy, whisk(e)y, gin, rum etc.
Top up with
Ginger ale, soda, tonic water or other carbonated mixer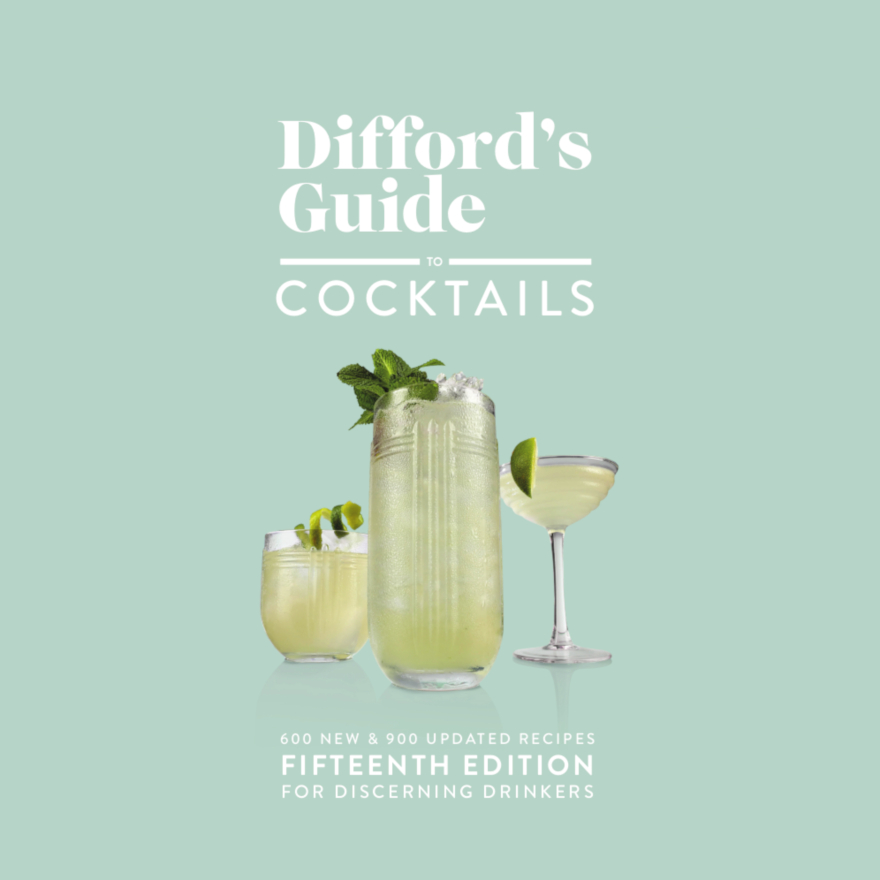 Difford's Guide to Cocktails Fifteenth Edition
Copies available: As of 29/Oct/21 we have just 31 copies of the 15th Edition left. However, our Sixteenth Edition is now available.
Buy it here
Review:
Simple, but simplicity can be beautiful.
History:
Information on Highball cocktails, their history and tips on the perfect serve can be found on our page.
Nutrition:
There are approximately 125 calories in one serving of Highball (Generic Name).