Garnish:
Unwashed green olives on pick
How to make:
STIR all ingredients with ice and strain into chilled glass.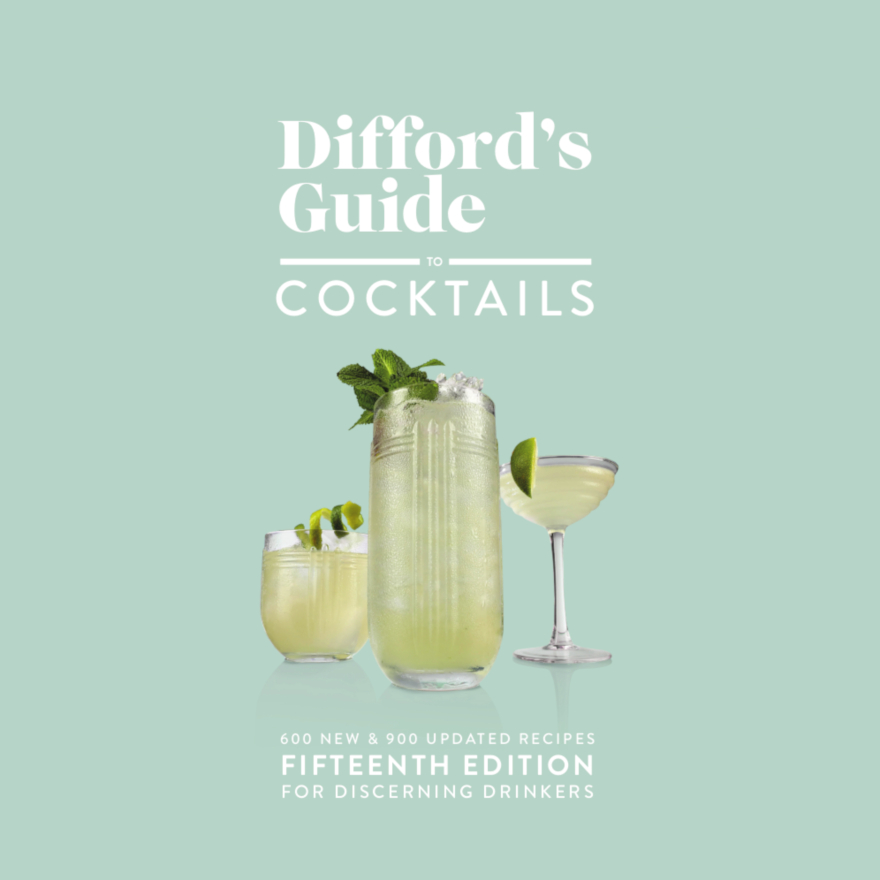 Difford's Guide to Cocktails Fifteenth Edition
Copies available: As of 29/Oct/21 we have just 31 copies of the 15th Edition left. However, our Sixteenth Edition is now available.
Buy it here
Review:
This cocktail combines a distilled grape spirit with wine (or wines – I used 40ml of one Riesling but the original recipe specifies 28ml Dr. Loosen Demi Sec Riesling and 12ml Dr. Loosen Dry Riesling) and then adds honeyed richness and a touch of savoury soy sauce. It's tricky to nail the perfect balance of wine and honey, and even your choice of soy sauce is crucial. However, patience is rewarded, and once nailed, easily replicated.
Gentle
Boozy
Sweet
Dry/sour
History:
Adapted from a recipe created by Dimitris Kaitalidis at Nectar Distillery in Thessaloniki, Greece, this was one of ten winning recipes in the 2021 O/Purist Quest. Apparently, "Sileni used to be a group of followers of the wine God Dionysus, mythological creatures with ears, tails and horse's hooves. They helped with winemaking and were characterised by drunken joy and ecstasy. Sileni, along with Satyrs and Maenads were Dionysus' entourage during his epic feasts and dances. This drink is pays homage to the God of Wine by using grape distillate O/Purist Tsipouro and wine."
Nutrition:
There are approximately 150 calories in one serving of Silenus.