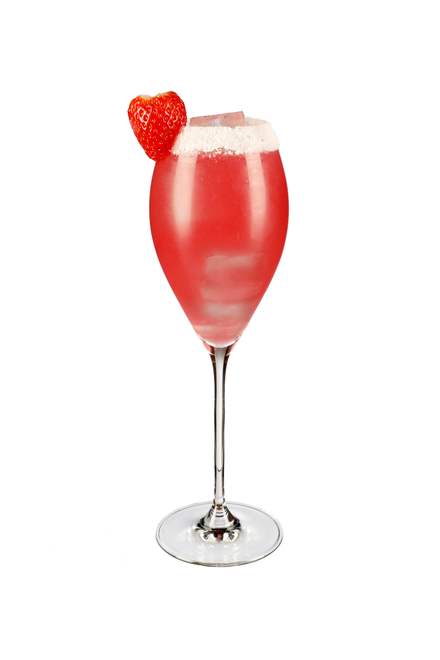 Γαρνιτούρα:
Salt-rimmed glass with grapefruit juice (optional) & half strawberry on rim.
Πώς φτιάχνεται:
SHAKE all ingredients with ice and fine strain into ice-filled glass.
1 2/3 fl oz
Strawberry flavoured vodka
1 2/3 fl oz
Χυμός από ροζ γκρέιπφρουτ
1 1/6 fl oz
Cranberry juice drink
1/6 fl oz
Strawberry sugar syrup
Our review:
Rich ripe juicy strawberry and cranberry with zesty grapefruit.