International Mountain Day
International Mountain Day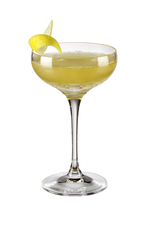 So we are drinking a...
Sometimes it feels as though the UN has a day for everything. And, lo and behold, today is Mountain Day, established by the UN General Assembly in 2003 to encourage sustainable development in mountains. It's a chance for us all to contemplate the role of mountains in our lives, from pristine climbing peaks and powder-rich ski resorts to rolling, forested hills.
Mountain forests provide the watersheds for freshwater for more than half the world's people and help protect against climate change. Sadly, they are disappearing, thanks to human action, almost as fast as the glaciers. Depressing stuff, especially during the season of office party hell. We do apologise.
May we recommend you lift your spirits with a Monte Cassino, a cocktail named for an Italian slab of rock topped with an apparently impenetrable monastery?