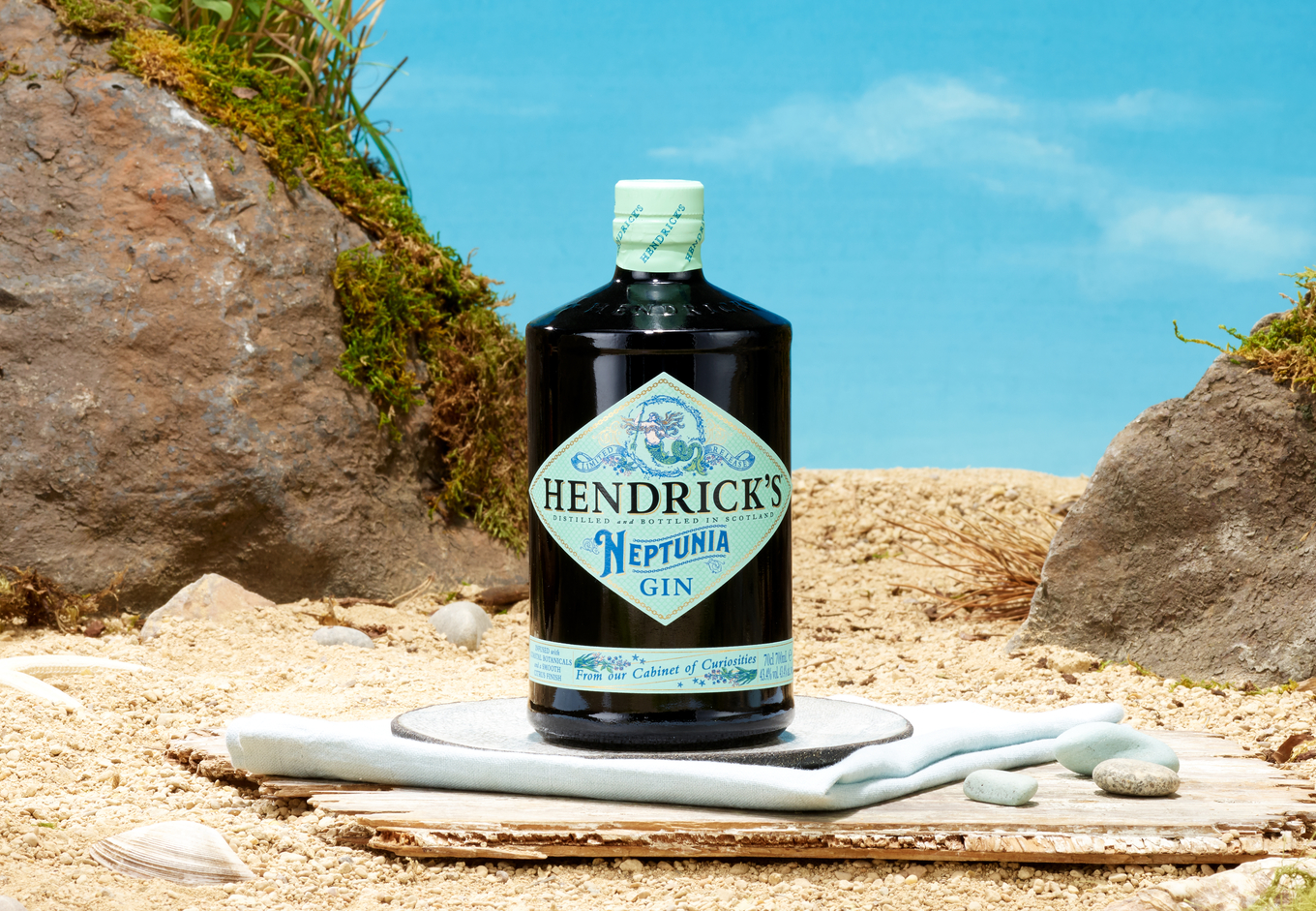 Product of:

United Kingdom
Released in March 2022 as the latest expression in Hendrick's Cabinet of Curiosities. Hendrick's Neptunia Gin is a limited edition inspired by a partnership with Project Seagrass, an environmental charity devoted to the conservation of seagrass ecosystems.
Hendrick's Neptunia is based on the classic Hendrick's house style "with an enticing chorus of deeply refreshing Scottish coastal botanicals and combines a smooth, bright citrus finish with a deliciously distant sea breeze.

"Hendrick's NEPTUNIA is donating to Project Seagrass and covering core costs that allow the charity to sustainably scale their operations to restore and protect seagrass meadows and marine biodiversity."
Review and Tasting
Sample not received so no tasting notes available.
More about Hendrick's Neptunia Gin