Garnish:
Orange zest twist (discarded) & orange slice
How to make:
POUR half the champagne into ice-filled glass (preferably a chunk of block ice), then POUR orange juice and finally the rest of the champagne.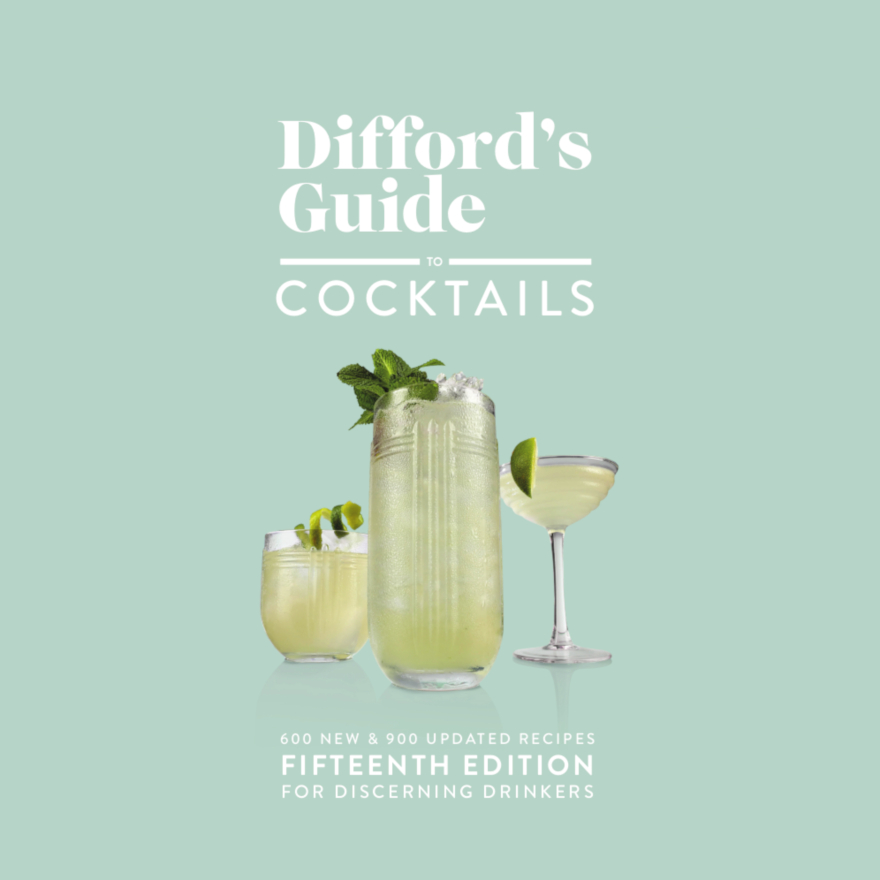 Difford's Guide to Cocktails Fifteenth Edition
Only 58 copies left! More than twenty years in the making, our monster 2kg, 52mm (2 inch) thick hardback cocktail book includes 3,000 recipes (in both
Buy it here
Review:
Great when made with freshly squeezed orange juice, this cocktail is very similar to the Buck's Fizz, which tends to have a higher proportion of champagne. Also see the Grand Mimosa, basically the same drink charged with orange liqueur.
Gentle
Boozy
Sweet
Dry/sour
Variant:
History:
Thought to have been created in 1925 by Frank Meier at the Ritz Hotel in Paris and named after the Mimosa tropical flowering shrub, Acacia dealbata - perhaps because of its trembling leaves, rather like the gentle fizz of this mixture.

The cocktail made its print debut in Frank Meier's 1936 book, The Artistry of Mixing Drinks titled "Mimosa or Champagne Orange" with the instruction, "In large wineglass, a piece of ice, the juice of one-half Orange; fill with Champagne stir and serve."

In his 1948 The Fine Art of Mixing Drinks, David A. Embury writes of this drink, "Just another freak champagne mixture. It is not half bad and the ladies usually like it. Use a good quality domestic champagne, medium dry."

The sketchy history of both the Buck's Fizz and Mimosa can be found on our Buck's Fizz and Mimosa cocktail page.
Nutrition:
There are approximately 67 calories in one serving of Mimosa.