How to make:
1/ Flash BLEND first 6 ingredients without ice (to emulsify mix). Then pour contents of blender into shaker and SHAKE with ice. Strain into chilled glass (no ice in glass) and TOP with soda from siphon.

Alternatively: 2/ SHAKE first 6 ingredients with ice and strain back into shaker. DRY SHAKE (without ice) and strain into chilled glass (no ice). TOP with soda water from siphon.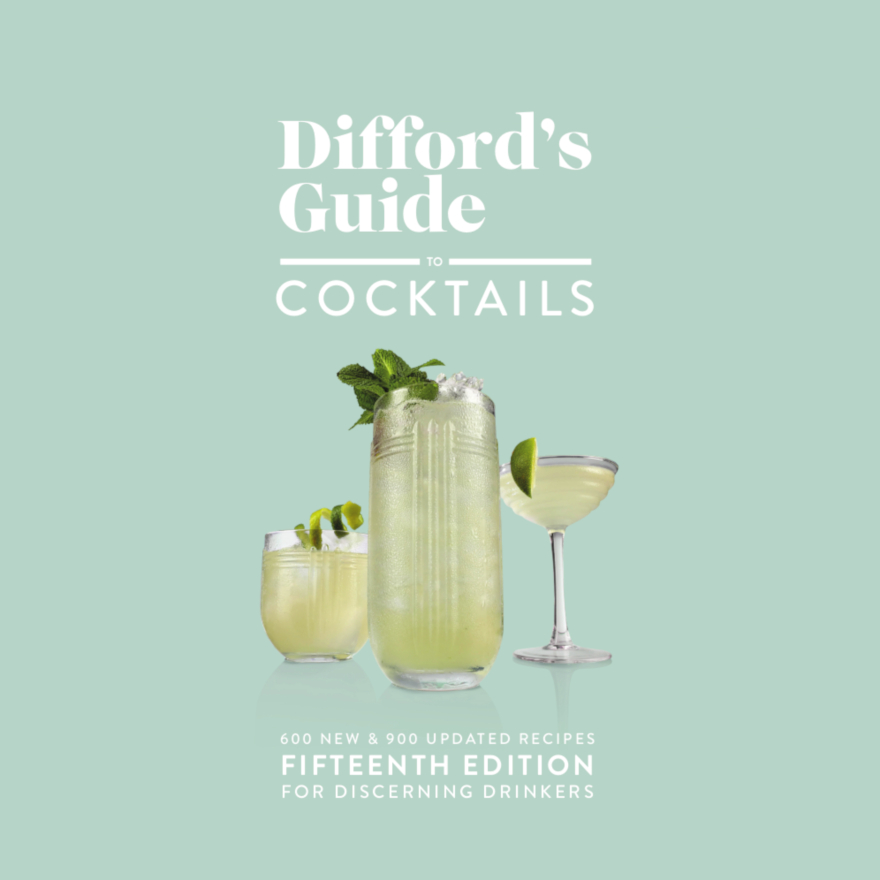 Difford's Guide to Cocktails Fifteenth Edition
Copies available: As of 29/Oct/21 we have just 31 copies of the 15th Edition left. However, our Sixteenth Edition is now available.
Buy it here
Review:
A delicate floral drink that is so creamy smooth that it is almost fluffy.
History:
An adaptation of the Ramos Fizz. In his 1939 The Gentleman's Companion, Charles H. Baker Jr. credits this drinks creation to Ahmed Soliman a manufacturer and seller of Perfume Essences in the Khan el Kalili Bazaar, Cairo.
Nutrition:
There are approximately 238 calories in one serving of Fizz á la Violette.