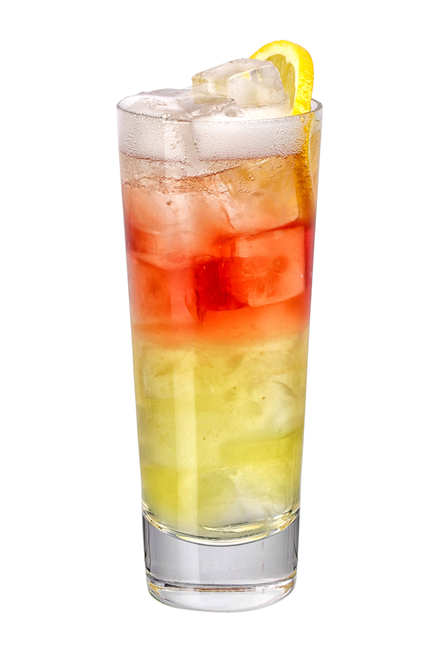 Garnish:
Half lemon slice
How to make:
POUR limoncello, lemon juice and elderflower cordial into glass. ADD crushed ice and LAYER pomegranate juice. ADD more crushed ice and TOP with prosecco.
Our Comment:
Very fruity with a refreshing tang of limoncello and lemon juice topped with prosecco.
About:
Adapted from a popular drink on the menu of Jamie's Italian restaurant and bar chain.