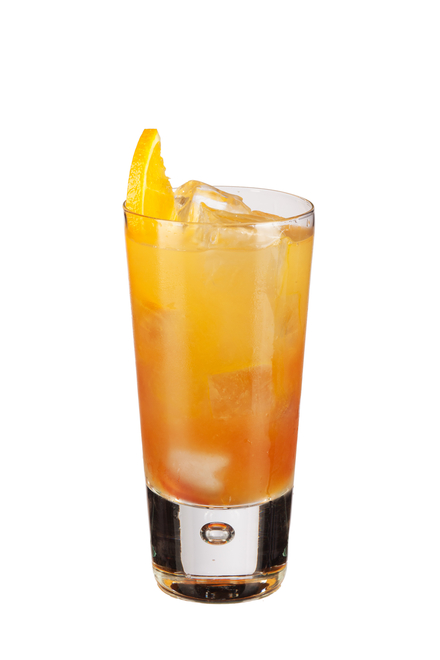 How to make:
STIR first four ingredients with ice and strain into ice-filled glass. FLOAT sloe gin on surface so it bleeds into drink. Finish with Galliano FLOAT.
AKA:
Sloe Comfortable Mexican Screw Against the Wall
Our comment:
Tequila adds a Mexican touch to the Slow Screw family to create a tasty riff on a Screwdriver. Great for a lazy summer afternoon or a barbeque.