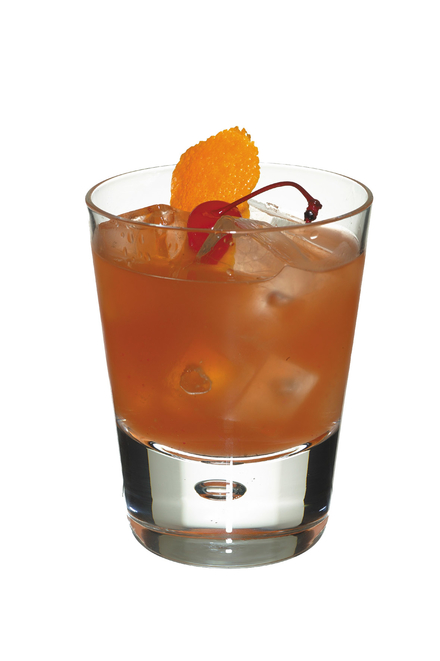 Garnish:
Orange zest twist & Luxardo Maraschino cherry
How to make:
MUDDLE orange and cherries in base of shaker. Add other ingredients, SHAKE with ice and fine strain into ice-filled glass.
Our Comment:
This drink is often mixed in the glass in which it is to be served. Shaking better incorporates the flavours produced by muddling and fine straining removes the orange peel and cherry skin.
About:
In the US orange and lemon segments, and sometimes even a maraschino cherry, are regularly muddled when making an Old Fashioned. The practice probably originated during Prohibition as a means of disguising rough spirits. This practice is almost unknown in England and as Crosby Gaige wrote in 1944, "Serious-minded persons omit fruit salad from Old Fashioneds."

For a more detailed history of the Old-Fashioned cocktail, along with additional recipes, see our page.