How to make:
SHAKE first 3 ingredients with ice and fine strain into chilled glass (without ice). TOP with champagne (or soda if you're cheap). Some like to add egg white to enhance foam. (The drink photographed here is without egg white and we prefer without.)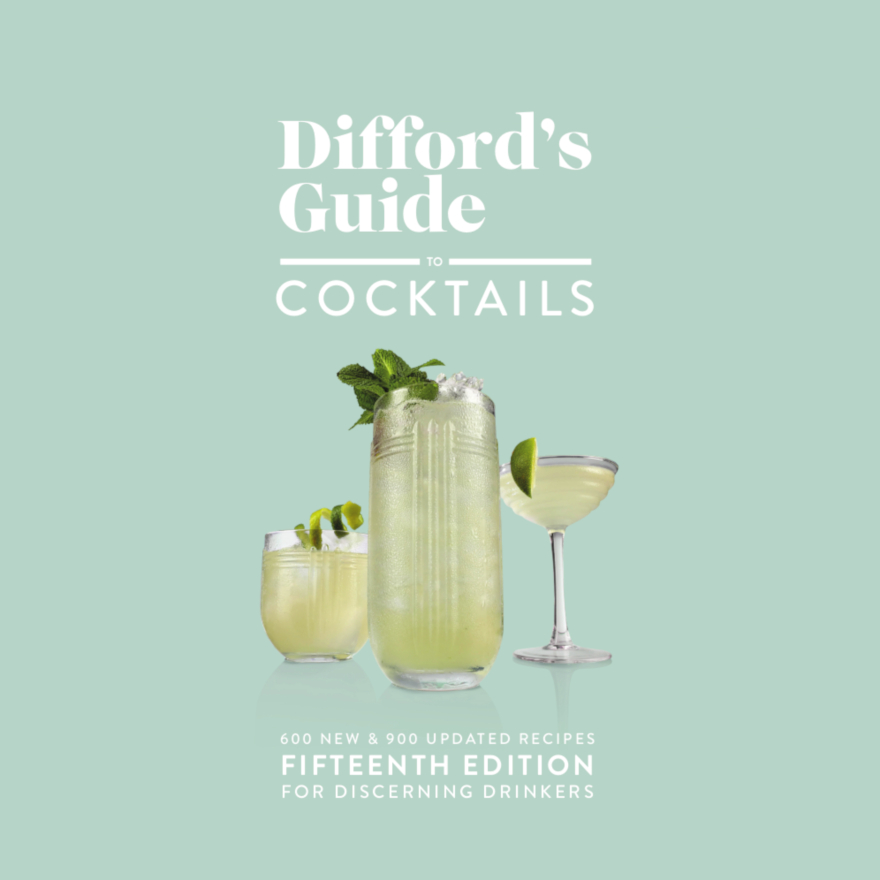 Difford's Guide to Cocktails Fifteenth Edition
Only 58 copies left! More than twenty years in the making, our monster 2kg, 52mm (2 inch) thick hardback cocktail book includes 3,000 recipes (in both
Buy it here
Review:
With the right brand of sloe gin and champagne, this citrusy berry cocktail is just on the dry/tart side of balanced (add more sugar or choose your sloe gin according to taste). Obviously when made with soda rather than champagne this is a very different but still tasty cocktail.

We have David Wondrich to thank for uncovering this quote about the Sloe Gin Fizz by Lawton Mackall in the August 1941 issue of Esquire, "Its haunting pink color and fruity opulence are topped with a handsome collar of natural foam which, if the sloe gin be of first quality, is gladsome aplenty." It's true, there's no need to add egg white, and its addition detracts from this cocktail.
Gentle
Boozy
Sweet
Dry/sour
Nutrition:
There are approximately 184 calories in one serving of Sloe Gin Fizz.