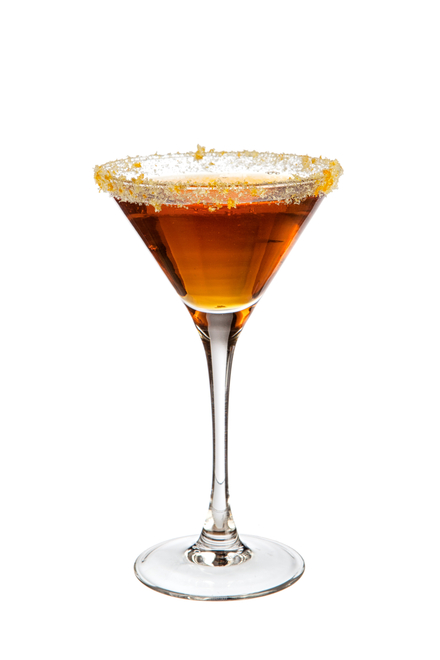 Garnish:
Orange & lemon grated zest mixed with caster sugar rim
How to make:
STIR all ingredients with ice and strain into chilled glass.

1 1⁄2 fl oz
Cognac VSOP
2⁄3 fl oz
Orange Curaçao liqueur
1⁄2 fl oz
Oloroso sherry
1⁄2 fl oz
Chilled water (omit if using wet ice)
Our Comment:
Cognac and zesty orange curacao with sherry. The sugary rim is essential to the balance of this drink.
About:
Adapted from a 2015 recipe by Ryu Okada at Kampai Cocktails (a mobile cocktail bar company based in Sussex, England.)