How to make:
POUR first 2 ingredients into chilled glass. TOP with champagne.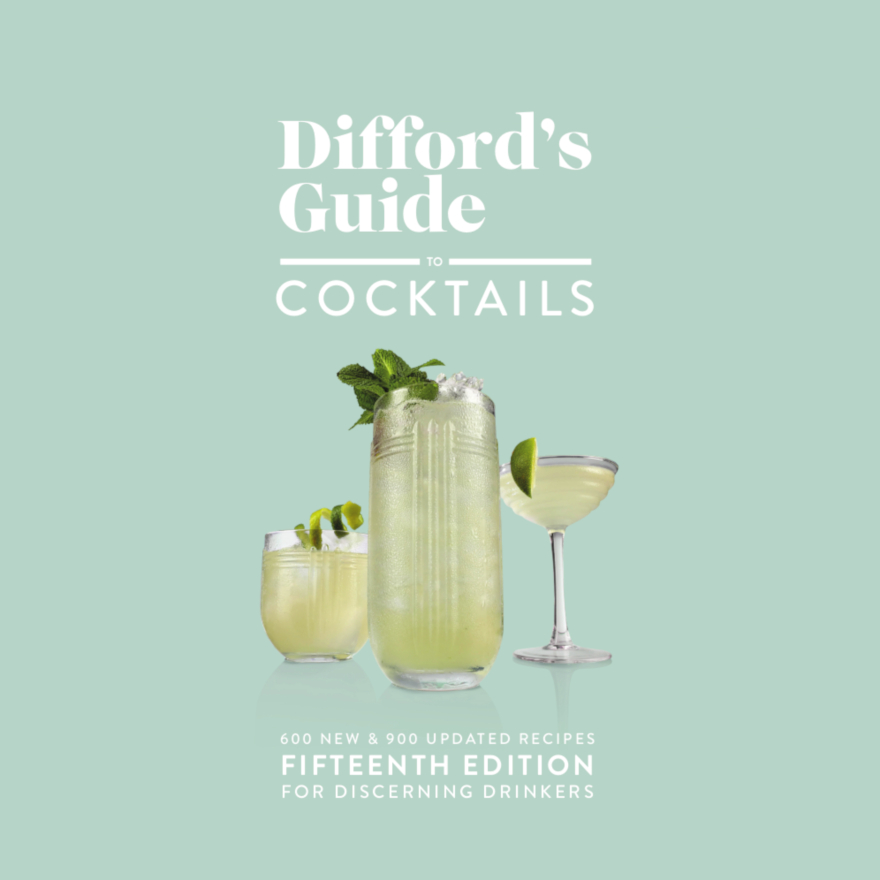 Difford's Guide to Cocktails Fifteenth Edition
Copies available: As of 29/Oct/21 we have just 31 copies of the 15th Edition left. However, our Sixteenth Edition is now available.
Buy it here
Review:
Fortified raspberry and champagne.
History:
Created in 1984 by Dick Bradsell, London, England.

In the Dec-Jan 1998 edition of CLASS magazine (page 7), Dick wrote, "This drink was invented with the help of the shaved milliner Stephen Jones. We named it after the famously large mouthed American comedienne Carol Channing because of her appearance in the film 'Thoroughly Modern Milly'. For some reason she spends much of the time on the screen running about shouting 'raspberries'. I still do not know why!"

"To make, pour 25mls of framboise eau de vie into a champagne flute and add 20mls of crème de framboise liqueur. Top with champagne and garnish with a fresh raspberry. It is sometimes necessary to add a dash of sugar syrup if the liqueur content is not so sweet."
Nutrition:
There are approximately 122 calories in one serving of Carol Channing.