Garnish:
Lemon zest twist
How to make:
SHAKE all ingredients with ice and fine strain into chilled glass.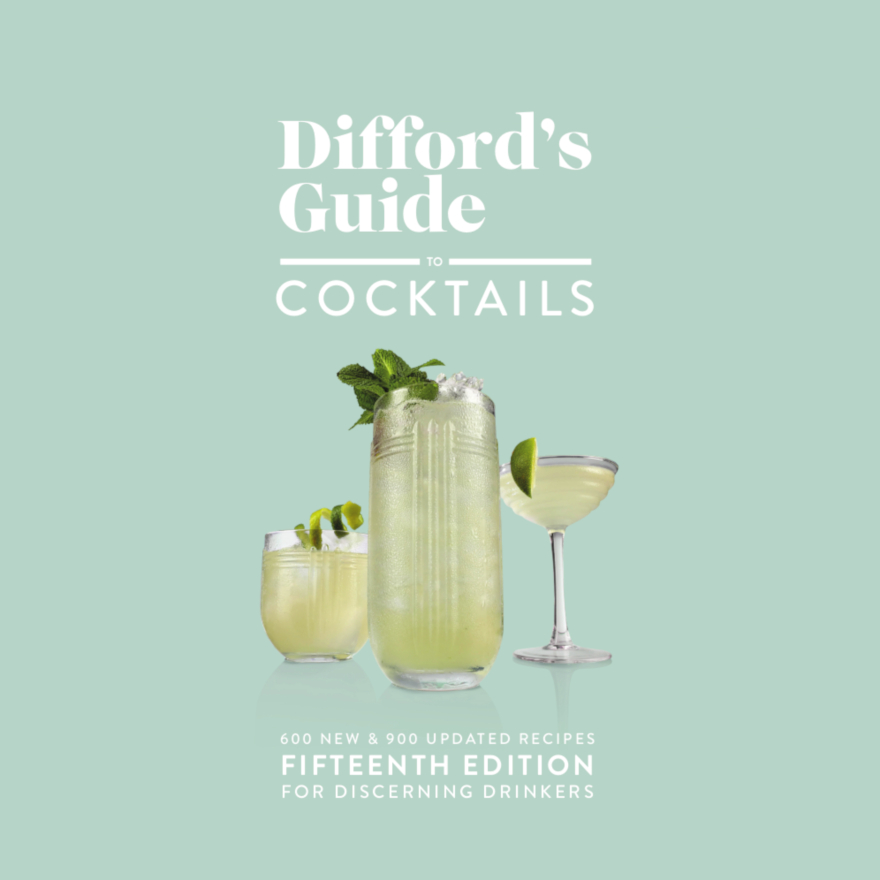 Difford's Guide to Cocktails Fifteenth Edition
More than twenty years in the making, our monster 2kg, 52mm (2 inch) thick hardback cocktail book includes 3,000 recipes (in both ml and ounces) all accompanied
Buy it here
Review:
Rich honey balances tart lemon juice over a characterful rum-base. Most recipes omit the orange juice, but as David Embury says in his Bee's Knees recipe (more from him below), "The addition of a small amount of orange juice (about 1 to 2 parts) makes for an interesting variation." The additional subtle fruitiness also sits well with Jamaican rum funk.
Gentle
Boozy
Sweet
Dry/sour
History:
The 1949 edition of Esquire's Handbook for Hosts says a Honey Bee is "1 part honey, 4 parts Bacardi, 1 part lemon juice. Mix well, then add ice and shake."

However, in his 1948 The Fine Art of Mixing Drinks, under his recipe for a Bee's Knees, David Embury handily explains, "The same drink except for the use of white Cuban rum in place of gin, is known as the Honeysuckle. The same drink with Jamaica rum is the Honey Bee. The Honeysuckle is also sometimes called the Airmail. Since Embury's era, an Airmail has become accepted as being a Honeysuckle lengthened with champagne.
Nutrition:
There are approximately 160 calories in one serving of Honey Bee.