Gran Patron Platinum Tequila
Product of:

Mexico
Produced from a blend of two very differently produced triple distilled tequilas - one made using a traditional tahona and fermented with agave fibres, the other made using a modern roller shredder. The blend is then rested in oak tanks for 30 days prior to bottling.
Presented in a hand-numbered crystal bottle and elegant case.
Review and Tasting
Sampled on 22/08/2016
Appearance:
Crystal clear and bright.
Aroma:
Faint oak influence with cinnamon, wet cement, citrus, dried pineapple, melon and white pepper spice.
Taste:
Incredibly clean and approachable with pronounced white and black pepper spice, light milk chocolaty agave and faint celery.
Aftertaste:
Black pepper spice and faint white chocolate agave.
Overall:
The cleanness associated with vodka presented with the character of tequila. Perhaps a tad steep in price.
Product Information
Closure: Natural cork stopper

More about Gran Patron Platinum Tequila
Tequila classifications, categories & classes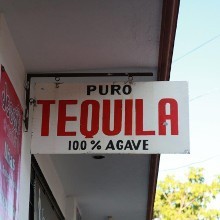 There are two main classifications of tequila, 'Mixto' and '100% Agave'. These two categories of tequila are further categorised according to whether or