Product of:

Mexico
Patrón Roca range is distinguished by being produced in small batches exclusively using a Tahona stone crushers along with agave fibres in the wooden fermentation vats. After distillation, Roca Patrón Reposado is aged for a minimum of three months exclusively in American oak ex-bourbon barrels.
Review and Tasting
Sampled on 18/01/2018
Appearance:
Pale golden amber.
Aroma:
Pronounced earthy vegetal agave with charred oak and vanilla. Subtle citrus and chocolate.
Taste:
Bourbon-like vanilla sweetness and caramel balances dry toasty oak. Vegetable agave with faint ginger and mushroom.
Aftertaste:
Long buttery vanilla finish with more vegetal agave.
Overall:
Wonderfully buttery vanilla oak with strong agave vegetal notes.
More about Roca Patron Reposado
Tequila classifications, categories & classes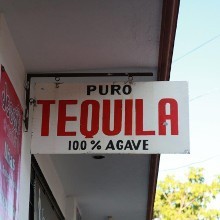 There are two main classifications of tequila, 'Mixto' and '100% Agave'. These two categories of tequila are further categorised according to whether or