Product of:

Mexico
Patrón's Roca range is distinguished by being produced in small batches exclusively using a Tahona stone crushers along with agave fibres in the open top pine wood fermentation vats.
Review and Tasting
Sampled on 16/01/2018
Appearance:
Crystal clear.
Aroma:
Caramel and chocolate agave with very delicate citrus.
Taste:
Very dry with a distinctive minerality. Caramel and charcoal influenced delicate chocolate agave notes with light black pepper.
Aftertaste:
Charcoal notes influence the dry, delicately black pepper spiced finish.
Overall:
Bone dry and full-flavoured with toasty agave and distinctive minerality.
Product Information
Bottle Size: 750 ml
Closure: Natural cork stopper

More about Roca Patrón Silver
Tequila classifications, categories & classes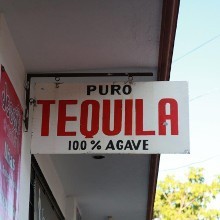 There are two main classifications of tequila, 'Mixto' and '100% Agave'. These two categories of tequila are further categorised according to whether or