Product of:

Mexico
Launched in global travel retail in April 2013, Gran Patrón Piedra is an extra añejo tequila produced using a traditional Tahona wheel to crush the piña with the resulting juice fermented and distilled with the agave fibre. Patrón Piedra is aged for 3 to 4 years.
Review and Tasting
Sampled on 22/08/2016
Appearance:
Clear, deep golden amber.
Aroma:
Baked apple pie, dried fruit, old wardrobe, cigar leaf, roasted agave and white pepper.
Taste:
Earthy herbaceous roasted agave, red peppercorn spice, toasted oak and sweet caramel.
Aftertaste:
Lingering peppery spice.
Overall:
Earthy herbaceous roasted agave, rich caramel and lightly spicy oak.
Product Information
Closure: Natural cork stopper

More about Gran Patron Piedra
Tequila classifications, categories & classes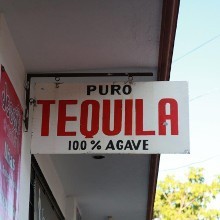 There are two main classifications of tequila, 'Mixto' and '100% Agave'. These two categories of tequila are further categorised according to whether or