How to make:
POUR ingredients into pre-warmed glass and stir.
5 dried
Clove
1 pinch
Freshly grated nutmeg
1 pinch
Cinnamon powder
1 1/2 fl oz
Tawny port (10 year old)
1 1/2 fl oz
Shiraz red wine
1 wedge
Orange (fresh fruit)
1/2 fl oz
Lemon juice (freshly squeezed)
2 spoon
Honey
1/2 fl oz
Grand Marnier or other cognac orange liqueur
Top up with
Boiling water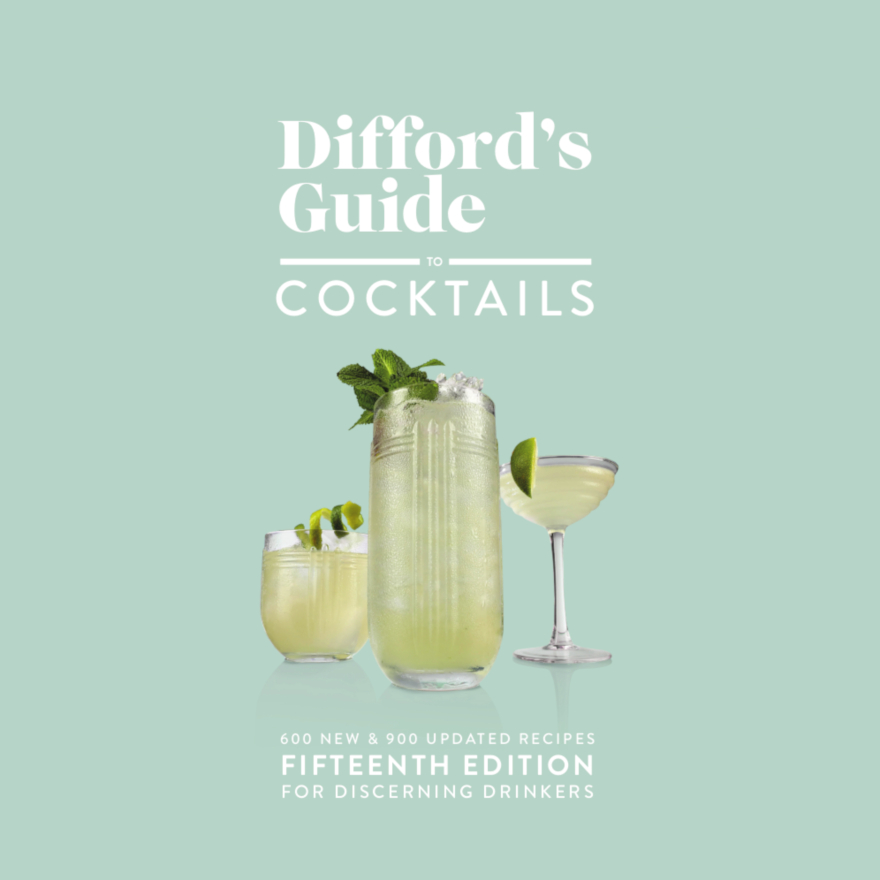 Difford's Guide to Cocktails Fifteenth Edition
Only 58 copies left! More than twenty years in the making, our monster 2kg, 52mm (2 inch) thick hardback cocktail book includes 3,000 recipes (in both
Buy it here
Review:
Warming, soothing and potent. Better if several servings are made at the same time and the ingredients mixed together and warmed in a saucepan.
Nutrition:
There are approximately 142 calories in one serving of Mulled Wine.